GUIDING DIGITAL TRANSFORMATION
Infor ERP solutions for complex manufacturing challenges.

Investing in a cloud platform is a strategic business decision, not just an IT department move. With cloud manufacturing, you gain real-time agility, speed, and comprehensive visibility of business intelligence. Work with a trusted partner as you transition to the cloud and save time and money.

Business intelligence and analytics can streamline your manufacturing operations by providing more focused and actionable insights to help you continuously fine-tune business processes. Full visibility of all data is a necessity for businesses looking to gain a competitive edge.

AI technology is predicted to have a significant effect on the future of manufacturing due to the increasing number of possible applications. As the industry landscape continues to change, it is important your operation is moving with the tides. Guide helps our customers leverage the power of AI.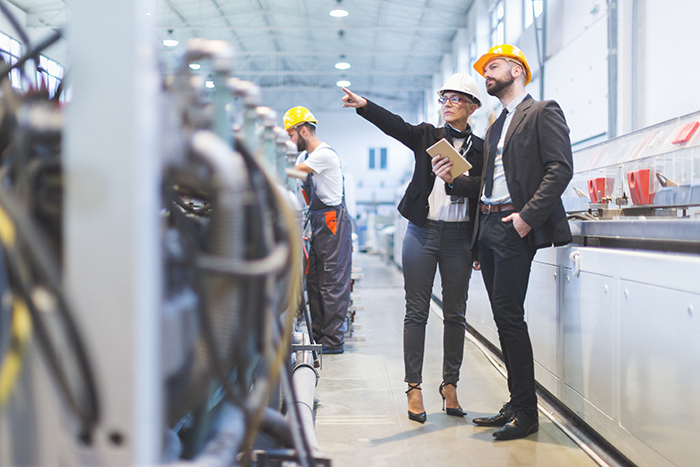 We Guide Manufacturers THROUGH DIGITAL Transformation
Today's manufacturers face increasing pressures to adopt digital strategies, requiring them to leverage cloud computing, artificial intelligence (AI), business intelligence (BI), Internet of Things (IoT), and machine learning. Keeping pace with these requirements enables them to retain and attract satisfied customers and maintain a competitive edge.
Guide Technologies experts understand what matters most to manufacturers and what technologies will foster manufacturing efficiency and innovation. Let us be your guide throughout your business's digital transformation journey.

Learn what makes Guide Technologies the right business partner for your manufacturing company in this quick "Why Guide" video.