CUSTOMER DRIVEN. GUIDE DESIGNED.
Item Availability provides XA users with full visibility of inventory levels, helping manufacturers to manage and avoid surpluses and shortages AND provide accurate delivery timelines to customers.
A GUIDE PRODUCT BUILT FOR

IMPROVE INVENTORY MANAGEMENT IN XA
Inventory visibility is integral to streamlining manufacturing operations and ensuring customer satisfaction.  Guide's Item Availability tool for Infor XA provides a time-phased, projected balance of inventory levels -- functionality not available in XA's Power-Link or Net-Link.
Need to see what inventory is currently available? Inventory that is already committed? Incoming inventory? Item Availability for XA offers full transparency into all of this.
See for yourself how Item Availability can improve inventory management, operational efficiency, and customer satisfaction for your business.
ITEM AVAILABILITY BENEFITS
Tightly integrated with Infor XA, Item Availability provides a time-phased view of inventory levels to help manufacturers improve:
COMPREHENSIVE INVENTORY VISIBILITY
Item Availability offers XA users a more updated interface, including the functionality to organize fields and automate inventory level calculations. No more green screen and no more head math. Just a comprehensive, time-phased view of inventory levels for:
Available to Promise (ATP)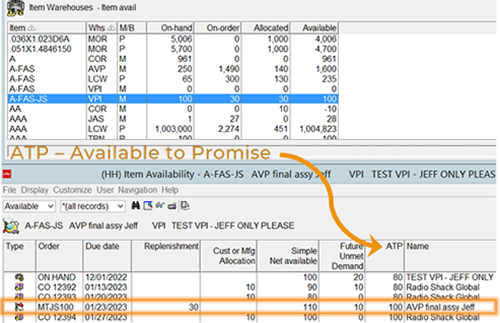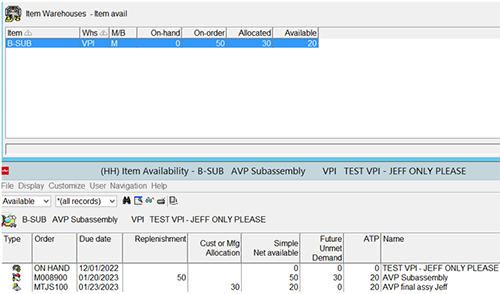 SUPERCHARGE YOUR INFOR XA
Guide offers a wide selection of products to supercharge Infor XA. Browse our product catalog to learn if there are additional products that will help you achieve manufacturing excellence and maximize your technology investment.