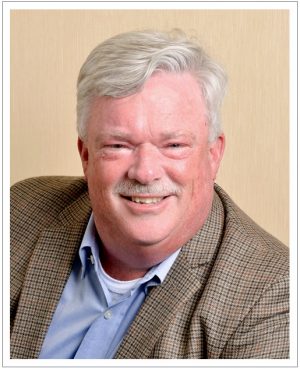 Vice President, Business Development
Rick Altenau has been a manager, an executive and a consultant for manufacturing companies for 34 years and has led global implementations for major manufacturing clients in 20 countries around the world.
As Vice President of Business Development at Guide Technologies, Rick's has developed processes which are utilized by the entire consulting staff that emphasizes value to Guide's customers. Through a formalized implementation methodology that stresses business goals, metrics, and project ownership, Rick works with Guide clients at all levels—from the executive team to the shop floor—to help them maximize the business benefits they derive from their ERP solutions.
Starting his early career in the chemical industry, Rick soon entered the manufacturing sector, working for more than 12 years in various operations management roles.  In this capacity, he learned an array of complex ERP software systems, with a specialization in manufacturing shop floor and manufacturing planning applications.
In 1994, Rick leveraged this hands-on manufacturing experience to work as a consultant and manufacturing specialist helping companies install lean manufacturing systems. His emphasis on the basics allows his customers to build the foundations to become the world-class lean manufacturers.  Six of Rick's customers have been recognized as "world class" by their ERP provider.
He has direct experience with Infor XA (MAPICS); JD Edwards, Baan (LN); SyteLine, Microsoft, SAP and other providers of ERP solutions and ancillary products to the manufacturing market.  A sought-after speaker, Rick has presented at a number of ERP user conferences and other keynote events.
A graduate from Xavier University in Cincinnati, Ohio, Rick earned a dual major in Business Management and Manufacturing Information Systems, with post graduate studies in Accounting, Finance, Lean Manufacturing and Materials Management.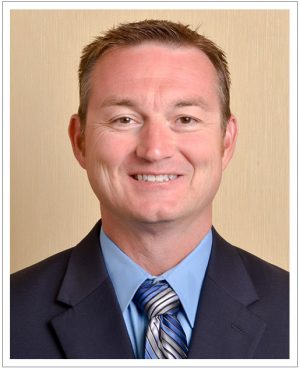 Vice President of Consulting
Drawing upon more than a decade of Infor implementation experience, Vice President of Consulting for Guide Technologies Shane Barger leverages his knowledge to help Guide clients implement new systems more rapidly and at lower costs, to achieve a stronger return on their technology investment.
As Guide's VP of Consulting, Shane brings a customer-centric philosophy to his role in continuously sustaining customer satisfaction at the highest levels possible across Guide's entire customer base. Focused on new account implementations, Shane has successfully led and managed both Infor XA and Infor SyteLine implementations for companies across many industry sectors, ranging in size from $10 million to $500 million in revenue.
Shane's hands-on technical knowledge, coupled with extensive application, industry, and project management expertise, delivers a powerful combination of skills to all of Guide's customers.  His management style empowers everyone on the Guide Consulting team to make sound decisions that are always in the best interest of satisfying the customer and meeting their unique requirements.
Prior to joining Guide, Shane served as a lead application developer on the IBM i series platform with the Summit Group (now Ciber).  There, he designed and developed solutions integrated with MAPICS XA across a diverse range of manufacturing and distribution verticals.
Shane has been a member of APICS, as well as a member of the IBM Midrange Users Group.  He is also a skilled speaker and has presented at the MAPICS User Conference and at multiple Dale Carnegie training seminars.  He has also served as an expert witness in the legal arena, providing testimony for technology-related cases in Hamilton County, Ohio.
Shane has parlayed his love of children and sports into a number of coaching and general manager positions for his children's baseball, basketball and softball teams.   He also enjoys boating and spending time with his family.
Shane graduated Cum Laude with a Bachelor of Applied Science degree from Miami University in Ohio.