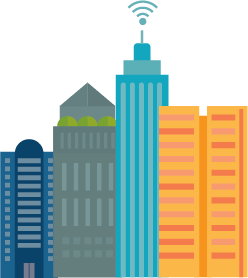 Customize Emails in Infor Syteline (CSI)
Click Mail provides an email editor to dynamically add recipients and edit emails including the subject and body when sending documents (Purchase Order, Order Verification Report, Estimate Response Form, RMA Verification, and Invoices) within CSI. Click Mail is fully integrated with  CSI and makes emailing within the system easy and efficient.
Guide Products are complementary solutions that run seamlessly and are tightly integrated with your Infor CloudSuite Industrial (SyteLine) solution, providing a consistent user experience throughout your Infor ERP modules. Guide's product offerings are designed to help you maximize your Infor technology investment.
Email within Infor CSI is cumbersome and inefficient. Instead of aiding in production and completions of tasks, it creates numerous business issues.
With standard functionality, system generated documents (Purchase Order Report, Invoice, etc.) can only be sent to a predefined list of email addresses.
The Subject and body of the emails can't be customized.
The 'From' email address shows a generic email address like noreply@anycompany.com and can not be edited.
 There is no easy way to see if an email was sent or if it was marked as undelivered.
Email pertaining to a particular record (Customer Order, RMA, etc.) in SyteLine / CSI can be edited but any documents have to be manually attached.
There is no functionality  for maintaining vendor contacts, similar to Sales Contacts.
Click Mail seamlessly integrates with CSI and makes emailing within the system easy and efficient.
Provides an email editor to dynamically add recipients.
Ability to edit the email including the subject and body.
Ability to import email recipients from multiple sources, add manually, or select from a drop-down list of contacts linked to the vendor or customer.
Provides email To, CC, and BCC functionality.
Provides a series of pre-defined templates (including email recipients, subject and body), users pick from the drop down menu when generating an email.
Variables are supported to allow, for example, adding the Customer Order number to the Subject line of an email sending the Order Verification Report
Ability view and easily searchable using reference fields which include the Customer, Vendor, CO, PO, Estimate, RMA, or Invoice numbers depending on the document sent.
Provides functionality for creating / maintaining Vendor Contacts and associating them to a Vendor.
Click Mail is a user-friendly application that delivers missing email functionality in standard Infor CSI.
Quickly create and edit email that includes a CSI generated document.
Allows users to track multiple vendor contacts vs. only one as allowed in standard Infor CSI.
Personalized templates can easily be created and rapidly updated by using predefined templates.
Ability to keep historical records of emails and documents sent to customer and vendor contacts.
Tracking of email history and the ability to search history on a specific email.
Users receive notice of bounced and undelivered emails with proper configuration between CSI and Email Server.