Expertise to Help You Navigate Change & Implement Your infor manufacturing ERP
Selecting the right ERP system for your organization is only half of the battle.  Implementing a complex, business information management system on the magnitude of an Infor ERP system requires tremendous knowledge and years of hands-on experience.  Since such an initiative touches every major business function within your organization, we consider a successful implementation mission-critical to your business.  That's why it's vitally important you have access to the planning and execution expertise that only a seasoned business partner can bring to the table.  A seasoned partner like Guide Technologies has the skills and knowledge to help you successfully implement ERP.
With a 95% on time, on budget implementation track record, Guide's Professional Services team is staffed by experienced manufacturing and technology experts who have the skills and knowledge to deliver a successful implementation for your organization.  Our team can also add significant value by helping you leverage your technology investment in the future to meet today's—and tomorrow's—business challenges.
Implementation Intelligence 5
Proven. Precise. Successful.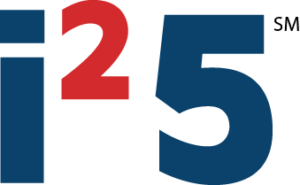 Created as a result of years of successful implementations, Guide offers clients a proven implementation methodology called Implementation Intelligence 5 or i25.  This meticulously-executed methodology addresses each aspect of the implementation process, from project management, to the impact of change on personnel, to education and training, to post-implementation support.
Each phase of i25 is highly customized to meet the unique needs of your company and how you want to operate.  Our process will minimize your risk, reduce disruption and drive business value so you can maximize the return on your ERP investment.
Guide I25 Benefits:
Delivers faster ROI than our competitors
Reduces risk and exposure before implementation
Addresses technical, business, project management, and also human factors of change
'Low disruption' approach reduces the impact on day-to-day operations
Designed to rapidly and efficiently implement multiple global locations