CUSTOMER DRIVEN. GUIDE DESIGNED.
Simplify EDI transactions in Infor XA with ERP 2 EDI (E2) — a logical and cost-effective solution designed to enhance the XA user experience. Built using XA's Enterprise Integrator to assure seamless integration and release upgrade transparency.
SIMPLIFY EDI TRANSACTIONS WITH BEST-IN-CLASS INTERCONNECTIVITY
Guide's E2E solution offers best-in-class interconnectivity between your trading partners' systems and your Infor XA system. E2E connects ION to XA using Infor Development Framework (IDF) technologies, including System-Link, Power-Link, and Net-Link.
E2E provides users with the features and functionality to begin reaping the tool's benefits quickly. Easily and quickly add new trading partners and transaction types during deployment or anytime thereafter.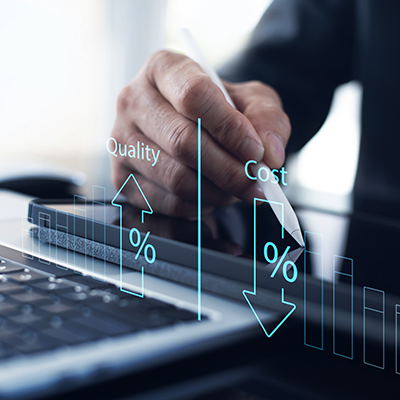 IMPROVE DATA QUALITY & REDUCE COSTS
The cost of setting up EDI is significant. In addition to setup costs, including hardware, software, training, app development, and testing, there are maintenance costs associated with many EDI solutions.
E2E reduces the cost of EDI deployment and use and enables communications with trading partners or VANs. Users also report that E2E greatly simplifies the complexities of EDI transactions and mitigates the risks of inaccurate data associated with manual entry.
Supports all ERP transactions and EDI formats (in-bound and out-bound)

Is ERP and EDI VAN independent, providing upgrade transparency.

Increases accuracy of data and decreases duplication of data entry and errors.

Utilizes Guide's System-Link Toolkit (SLTK) to provide error management and data transparency throughout the process.
improve customer experience & streamline transactions
Say goodbye to complex integrations and the possibility of incompatibilities with internal or external systems when you choose Guide's ERP 2 EDI (E2E). Enhance the ease of doing business with your company, and improve your customer experience to retain and attract customers. 
Guide's ERP 2 EDI solution will deliver a comprehensive solution from your ERP system (XA, Syteline, LN, etc) to your trading partner's EDI VAN. ERP 2 EDI is an end-to-end solution designed to get you up and running on EDI quickly and seamlessly.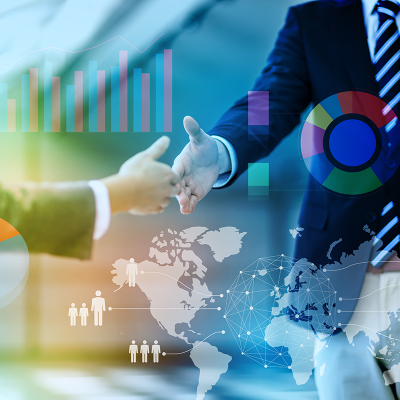 BENEFITS OF E2E
3rd party middleware can be expensive. E2E is lower cost alternative, for a higher ROI.
Greatly reduced ongoing monthly costs, no need for 3rd party proprietary "middleware".
Increase revenue when the business needs to transact with customers via EDI.
Lowering internal operating costs by transaction automation with suppliers = increased margins.
Secure, proven technology to ensure success by using industry-standard formats.
ROI can be derived and presented to executive management.
Partnering with a highly experienced company like Guide provides a quick implementation, which equals lower cost and reduced risk.