ENTERPRISE SOFTWARE FOR DISCRETE MANUFACTURERS
Proven, Robust ERP Capabilities
Infor XA is the deepest, most comprehensive and secure ERP product on the market today for discrete manufacturers. This proven solution, now in its fourth generation of technology, draws on 35 years of functional development and industry experience.
Infor XA is a dedicated discrete manufacturing system that covers every type of manufacturing, including engineer to order, configure to order, and high volume repetitive manufacturing. A wide range of industries, including automotive, aerospace, industrial equipment, high tech, general metal and plastic fabrication, and defense, trust Infor XA to improve performance and deliver great results at lower total cost than any comparable solution.
With customers in 50 countries around the world, Infor XA delivers deep, industry-specific capabilities to companies of every size. Flexible deployment options, including mixed cloud and on-premises deployment, mean that Infor XA adapts to match the needs of your business—rather than forcing you to compromise. Shielded by the protective architecture of the IBM Power System platform, the preferred solution of security conscious banks and casinos worldwide, it offers unmatched security and reliability. With Infor XA, you get advanced user architecture and deep, industry-specific functionality.
Infor XA helps you
Scale to your business as it grows and changes
Minimize IT costs and risks
Deploy locally and manage globally
Optimize your operations
For maximum value at minimum cost and risk, choose Infor XA.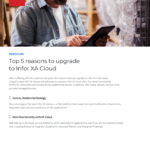 Infor XA - Top 5 Reasons to Upgrade to Infor XA Cloud Brochure
Using the latest Infor OS XA release and delivered as a service, Infor XA Cloud delivers the robust functionality of Infor XA, without the upfront...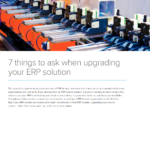 7 Questions toAsk When Upgrading Your Manufacturing ERP Solution
The capabilities gap between older versions of ERP designs and current designs can create a problem that many organizations are slow to fix. If you...
You'll have the power to:
Access business information with a single click, guarded by a best in class security model.
Minimize your operating costs with maximum stability, low administrative overhead, and high levels of security.
Maximize your business processes with end-to-end process integration and management.
Add real business value by enhancing Infor XA your way-without adding cost or risk to upgrades.
Cover all your core business processes with industry leading functionality for your specific industry.
Workspace 10.2
ION Process
360 degree data access across application
Data view actions and styles
Customer and internal multi-everything planning, ordering, and fulfillment
Electronic signature capture
Multi environment management from core
Master data replication by object embedded in security model
Security release profiles and auto content security
Global multi-book general ledger
Visual planner and scheduler with full capacity view
Attribute groups in business objects
Remote program interface
Embedded workflow and ION Workflow
Publish and subscribe capability in core
All manufacturing models supported
Context publishing in user experience
IDF context analytic web parts
Scale up seamlessly as your business grows; deploy flexibly as your business changes.
Support global growth with pre-built localizations and translations.
Expand to an Infor Industry Suite with Infor XA as the hub system.
New user interface IDF+Workspace – Delivers a dramatically modernized solution to System i customers looking to modernize their proven solution in a non-disruptive way.
Mobile interface- Provides major functional updates faster and on annual basis.
Extended applications- Delivers loosely coupled global implementations.
Global flexible deployment- Supports Power System customers looking to grow or bolster their IT infrastructure globally.
Pervasive analytics- Drives greater value from core ERP solution and makes data in the system more relevant to a broader audience within the enterprise.
Infor XA helps keep your business competitive in today's extremely competitive manufacturing environment. By providing the core functionality you need, critical information delivered to point of use, and embedded social business communication, Infor XA delivers on the promise of ERP—without the downside of monolithic systems.
Social communication for business—Infor XA provides embedded social features that help you accelerate your processes and solve problems faster.
Information power to your users—Infor XA pushes relevant information to the user at the moment it is needed, and the entire system is an ad hoc query tool everyone can use with a simple right click.
Unmatched security—No IBM Power System has ever been brought down by a virus or malware. That's why leading banks and casinos trust the IBM Power System to ensure zero downtime.
Minimal IT costs—IT costs for the overall Infor XA solution are typically 40% less than ERP systems running on any other platform. Infor XA customers typically spend less than 1% of sales on IT costs.
Global capability with local deployment—Deploy Infor XA locally according to the needs of your business, while managing the whole enterprise as one source of information, one workflow and event management system, one mobile platform, and one user interface across all instances.
Proven globally—With active customers in 50 countries and localizations and translations, Infor XA is your platform for global business.
Manage all core processes—After 35 years in discrete manufacturing, Infor XA provides the functionality to handle it all.

Manufacturing models Infor XA supports all manufacturing types, including engineer to order, project or contract manufacturing, configure to order, make to order, make to stock, repetitive schedules, and more.
Business process coverage Infor XA supports every phase of your business process, including prospect to cash, source to pay, financial reporting and management, and design to manufacture.
Infor XA can be flexibly deployed to cover other aspects of your business as well. It also serves as the core of several extended industry suites, which combine multiple Infor solutions for top performance for particular situations, including:
Equipment maintenance and energy management
Customer and supplier exchange portals
Automotive customer management
Advanced CRM
Field service
Sales and operations planning
Mobile deployment for sales, shop floor, delivery and others
SUCCESSFUL INFOR XA CLIENTS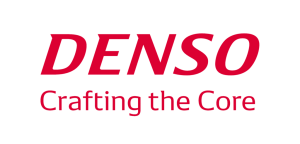 Your challenges are our motivation.
At Guide Technologies our mission is to provide manufacturers solutions to their business challenges. We do so with industry recognized Infor software and our unparalleled consulting expertise. Find out why we are the partner of choice for 250+ manufacturers, just like you.