Artificial Intelligence (AI) might sound like something out of a science fiction movie and a far-off concept, but many of us are already using AI today. Look at the growth in popularity of digital assistants such as Apple's Siri or Amazon's Alexa, which use AI technology. Experts are predicting that AI technology will have a significant effect on the future of manufacturing because of the increasing number of possible applications and their implications will have on the industry.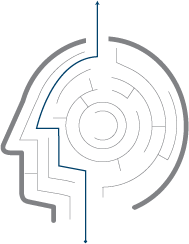 Artificial Intelligence (AI) is generally described as a set of capabilities that includes machine learning, language processing, voice recognition, and analytics. The greatest potential in AI is the ability for humans and robots to collaborate and produce breakthroughs, thanks to the marriage of advanced manufacturing techniques with information technology, data, and analytics. AI has the potential to enhance and extend the capabilities of humans and help businesses achieve more -- faster and more efficiently.
AI is by no means a new concept to the manufacturing industry. In fact, many manufacturers are already seeing increased revenues and gaining market share by using AI-driven analytics and real-time insights in operational decisions. Through cloud computing, big data, and improved machine learning algorithms, the use of AI has increased.
However, manufacturers will not be able to use AI to its full capacity if they do not put key foundational technologies in place. Factories will need to be networked correctly, meaning the right smart machines and data collection points are put in place. With the right foundations in place, manufacturers will see AI make more informed decisions at each stage in the production process in real-time.
AI holds the key to future growth and success in manufacturing. At any given moment, it can help with everyday business tasks such as scheduling and pricing. AI even has the power to predict maintenance issues (before they happen) and adjust production schedules accordingly.
AI augments the way manufacturers work by allowing them to make better decisions and automate business processes. It can help you improve your manufacturing, customer service, and quality control processes, shorten design time, and reduce materials waste, improve production reuse, and perform predictive maintenance. The ability to automate repetitive processes and optimize workflows means employees will have more time to focus on high-value activities, thus increasing productivity.

Artificial Intelligence is revolutionizing the manufacturing process, and the impact of AI on manufacturing is likely to usher in a completely new era of industrial development.