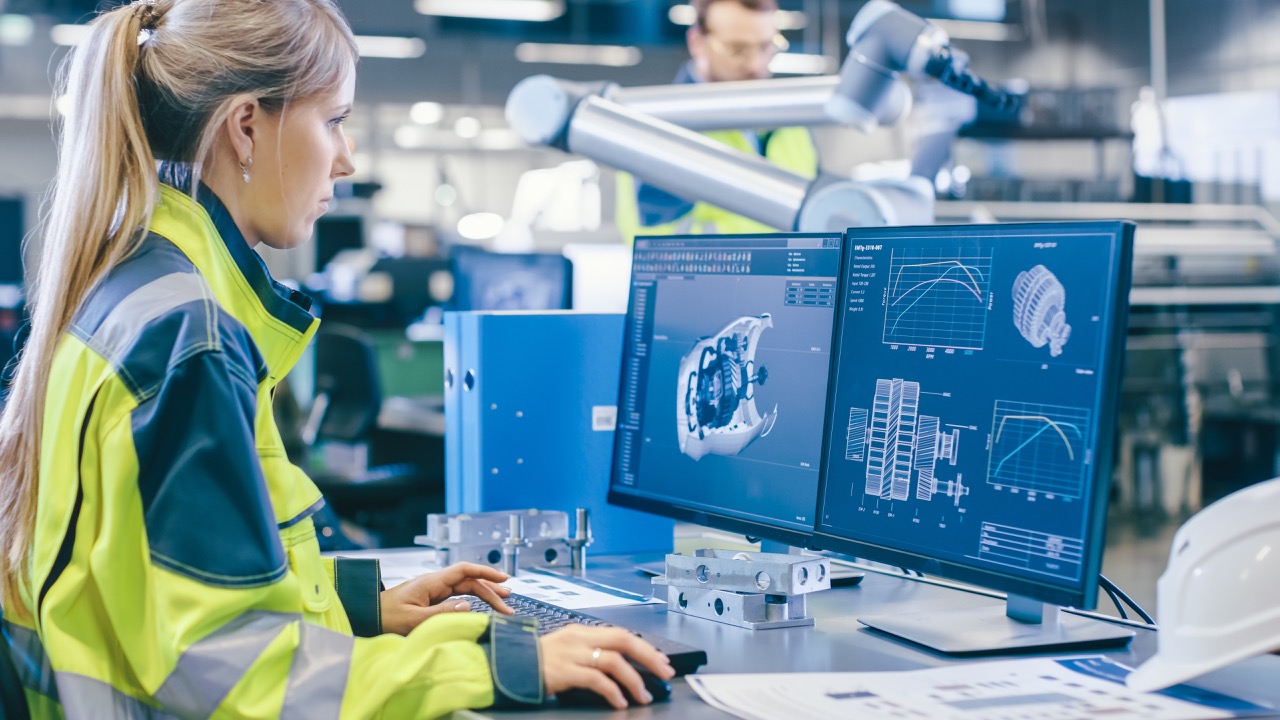 May 11, 2022
Application of Business Intelligence in Manufacturing
The application of business intelligence (BI)  is an ideal opportunity to leverage the benefits of artificial intelligence (AI) and advanced technologies while growing your manufacturing business.
Reuters Events Supply Chain study explains the need to move beyond legacy systems and apply forecasting and management systems that work across organizations, particularly in the post-COVID era. The research points to the application of business intelligence in manufacturing as producers need to use emerging technology to stay competitive.
Business intelligence and analytics can streamline your operations by giving you more focused and actionable insights that help you continuously fine-tune your business processes.  Take your manufacturing business to a greater height by applying modern and advanced business intelligence.
What is Business Intelligence (BI) Application?
Business intelligence (BI) application is turning raw data into actionable insights for your business. It can mean applying business analytics, big data, or data analytics to business operations and growth.
ERP software that delivers accurate and real-time data surrounding daily business operations provides a better user experience and 360-degree visibility of business intelligence. Data becomes easier to analyze and filter with features like dashboards and custom fields. Better analysis and accuracy then facilitate agility and the ability to make nimble business decisions that enable user organizations to pivot accordingly and stay competitive.
Also read How Cloud-Based ERP Helps Medical Device Manufacturers Stay Competitive  to further explore the benefits of business intelligence provided by cloud-based ERP solutions.
Benefits of Business Intelligence (BI) Application in Your Manufacturing Business
Improved Production Scheduling
Applying business intelligence in your company helps you analyze staff, department capacity, machines, and tools, helping you learn how to move work and improve productivity. It lessens business stress by creating better schedules based on your actual capacities. Furthermore, BI offers CEOs and other decision makers the accurate figures, facts, and information needed to plan and execute operational changes efficiently and effectively -- changes that often improve productivity and increase profitability.
Optimized Supply Chain Management
With the BI provided by advanced technology and systems, users can frequently evaluate supplier performance to negotiate prices and ensure efficient deliveries while maintaining quality standards.
BI also optimizes inventory control. It helps track inventory use on jobs for greater inventory management. Users can prevent production interruptions by removing material shortages and replacing potential shortfalls depending on the inventory required for each project or the fluctuation in demand.
Accurate Financial Data
Manufacturing operations can be improved with business intelligence by developing budgets that include production, sales, operations, fulfillment, and updated financial figures for planning and execution. The proper application of business intelligence is vital in analyzing information across several departments to create performance goals and perfect financial and profitability models.
Similarly, business intelligence helps in cost management, ensuring the accurate tracking of job costs across the manufacturing process. Having accurate data surrounding such cost thereby improves the accuracy of quotes and estimates.
GET THE MOST OUT OF YOUR MANUFACTURING BUSINESS INTELLIGENCE
The proper application of business intelligence may be the missing link to your business growth. Implementing the latest technologies and optimizing your existing ERP solution can launch your business to greater heights. Simply put, the proper application of business intelligence will move your manufacturing company forward.
When used properly, business intelligence enables users to harness comprehensive data, create dynamic reports, gain valuable insights, implement strategic decisions, and grow their ventures. Do not get lost in a scheme of AI and advanced technologies:  Leverage business intelligence today to make better-informed decisions and streamline manufacturing operations. 
Faster and more efficient results can be achieved with a technology partner who is experienced in the application of business intelligence and the required technology to gather BI. Guide Technologies has the required resources and latest tools to help you navigate the dynamics of modern business intelligence. We offer a full range of services and Infor ERP products delivered by experienced and highly skilled professionals.
From ERP implementation and consulting services to training and project management, Guide empowers our customers to maximize the value of their technology investments, thus improving efficiency and driving revenue growth.
As an Infor Gold Channel Partner, Guide ensures our customers are leveraging the full power of Infor and Guide technology solutions. Contact Guide today to learn how we can help you achieve manufacturing excellence.