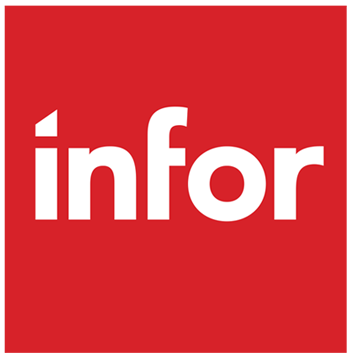 March 26, 2022
Why Infor and Why We're Not Just a Reseller
Choosing an ERP solution is a vital step toward optimizing your business and improving your relationship with vendors and customers alike. After doing due diligence on an ERP solution, the next logical step will be to find a reseller with technical skills to manage your ERP to leverage it to achieve your objectives.
Unfortunately, resellers don't do much that distinguishes your business from your competitors. And most can only get you average and short-term improvement. 
Infor is more than just another reseller; we are strategic partners. We make your visions our visions and help our partners gain agility and breakthrough to the top of your industry.
How Having Infor as a Strategic Partner Can Strengthen Your Business
Tailored Solutions for Your Industry
While resellers operate a one size fits all model to their service delivery, Infor takes a look at what is happening in your industry to create a strategic solution for you. We are driven toward your success and conduct a thorough market analysis to assess your needs.
We can create custom solutions to optimize your processes, help you remove redundancies, and establish your place as a market leader.
We develop plans to take advantage of your strengths and market opportunities to ensure you are not leaving money on the table. These analyses also help intercept weaknesses and make up for them so that you can achieve your objectives faster.
Drive Growth and Development
A partnership with Infor will take away the demands of a technology-driven industry and the pressures that come with it. We use our solutions to uncomplicate your system so that you can adapt faster to changes and gain agility.
You can rely on Infor to walk your staff through changes and reduce the learning curve for new solutions. Your onboarding process also benefits tremendously from this, as new employees can be integrated faster into your business's operations.
We take it a step further by providing on-site training that will help your staff maximize the use of your ERP solutions. Training is planned around employee activities to make learning flexible without hindering productivity.
Supportive Partnership
We understand our role as your backup partner and provide the necessary support needed to achieve your objectives. We provide a structure you can rely on even when strategic gaps are discovered, so your business does not suffer while gaps are being bridged.
As your partner, we help you evaluate risks and mitigate uncertainties. We do this by being upfront with challenges associated with your chosen strategy. We also provide real-time feedback based on the data we receive from your daily activities.
We help you fill the gaps in your operations while we work together to fix them or develop better approaches to achieving your objectives. While we work to ensure your ERP software runs with minimal downtimes, we respond with urgent contingencies whenever there are hiccups.
Build Lasting Relationships
At Infor, we focus on the long-term success of our partners. We can look into your processes, vendors, and customer lines, to set up your ERP for long-term operation. We can balance stability and adaptability with insight from our previous endeavors. This way, your business can be positioned for strategic expansion without disrupting your day-to-day activities.
Infor also helps you to improve your customer experience. We provide a complementary suite of software that helps to engage and add value to your customers without an additional strain on your cost.
In Summary
Having a supporting and reliable strategic partner will add immense value to your business and your customer. Infor has the expertise needed to transform your business and help you meet your objectives and deadlines. Check here for more information on how Infor can help you leverage your ERP solution for increased agility.