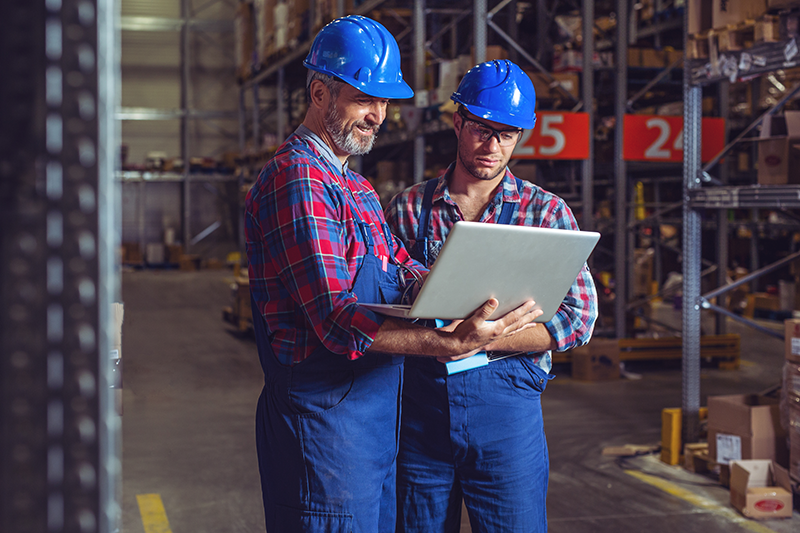 January 16, 2023
What Is CPQ & Why Manufacturers Need It
For manufacturers, selling complex configurable products is challenging. Prices are not fixed. Costs and bills of materials (BOMs) depend on the chosen options and associated parts. Routings can change with each choice. Configuring and pricing such products manually is challenging, time-consuming, and risky. Each option may have dozens of routing or BOM interconnections. Hence, the change of one triggers numerous other changes.
As a result, manufacturers of configurable products need to find optimal ways to connect their end users' needs with viable product solutions. If you are in one of the following industries, you likely deal with configurable products and could benefit from implementing a CPQ (Configure Price Quote) solution, such as Infor CloudSuite CPQ.
CPQ software systems enable a seamless sales process of complex goods by providing automated configuration and price management. In short, CPQ accelerates the quoting process by enabling sales teams to quickly configure, price, and quote the perfect solution for any customer in minutes.
What is CPQ?
As the name implies, CPQ software is divided into three components. Let's look at each of them separately.
Configure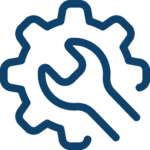 Offering customers choices is everywhere even for the simplest products. Burger King, known for allowing customers to 'have it their way' offer an app where customers can customize their orders, enabling them to choose their condiments, size, and other options. Why? Because customers want to customize their products and experiences. As consumers, we all want to leverage control over our purchases and receive what we ordered – from sandwiches to furniture – in a timely manner.
In a B2B context, selling complex products with many interdependent options requires a way to quickly make the right product choices that meet each customer's unique needs. Sounds simple enough, however, many products are so complex it can take years of training before a salesperson can deliver a quick, error-free quote.
Infor's CPQ configuration engine captures data about product elements, intersections, and options either from integrated ERP, CAD systems, or designers and engineers manually managing product information. Applying a set of rules as users choose the options they need, only those product combinations allowed can be quoted.
This means users can pick and choose what they want to add/remove from a product/service and still produce a viable product. Configurators deal with the complex challenges of combining components and parts into a more viable product. They optimize and accelerate the configuration process by helping salespeople create complex and accurate configurations in minutes. Even junior reps with limited experience can sell products like a pro.
Infor CPQ goes beyond simple configurators to include easy-to-navigate catalogs with guided selling to help sales teams find the right products for customers. Guided selling helps clients get exactly what they need and simultaneously detects additional sales opportunities. For example, CPQ algorithms can determine what complementary items or related products can be offered with a particular order, thus promoting cross-selling.
Price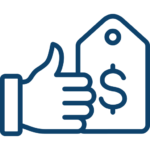 The second component of CPQ is determining the price of a product based on the configured options. Pricing of configurable products is difficult due to products that may have thousands of permutations. With exponential options, manual price calculations are far from optimal. Sales reps are not immune to human error and may waste a lot of time determining prices that are not acceptable to buyers or potentially inaccurate. Inefficient pricing puts a company at risk, as most manual pricing is inefficient and error-prone.
Automated pricing eliminates those errors and risks increasing profitability even in complex deals. By using a CPQ system with preset pricing rules and product options, sales teams eliminate the headache of requoting and reduce the potential loss of a sale.
When considering the unique needs of each customer, their various industries, and the constantly changing market conditions, salespeople need to deliver pricing that accounts for every nuance. They also need the pricing and discounts needed to win deals. Customer buying patterns and market data that impact their willingness to pay need to be included in pricing decisions. Of course, no one has the time to research the perfect price, and as we know delays in responding to customer quote requests mean lost deals.
CPQ with AI algorithms that recognize buying patterns and market trends, combined with individual customer requirements, can quickly determine the most reasonable price. Rules and personalized discounts can also be set up to eliminate potentially negative impacts on profitability. This applies to both the prices of individual items as well as package offerings. The pricing calculations can be set up for either products or services whether sold together or separately.
Quote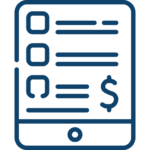 Quoting is perhaps the most overlooked component of CPQ. However, it is one of the most important. With a proposal in hand, a customer is in a position to proceed with the purchasing process. Once the product has been configured and pricing is complete, the next step is to send the customer a detailed quote immediately. A fast response time increases the likelihood of closing deals for most sellers.
Most B2B buyers are now doing their own research and requesting quotes from several vendors. They expect fast responses to their requests. In addition, it is 50% more likely that the vendor who responds first wins the business. Therefore, creating a seamless process from vendor quote to customer purchase bodes well for both customer satisfaction and profitability.
The quote-to-cash cycle can be accelerated by creating accurate, well-designed, and easy-to-interpret quotes. Modifications and amendments require internal approval with seamless integration of the changes to the proposal. A quick turnaround is virtually impossible when quotes are hidden on the individual laptops of sales reps.
A CPQ system can greatly improve the speed, accuracy, and transparency of this process. CPQ software automatically creates offers, taking into account company rules and legal requirements. CPQ quotes contain commercial information (costs, margins, etc.) and can be exported to ERP or CRM systems for further analysis and accounting or production purposes. Finally, a CPQ system generates a personalized, error-free proposal document that is sent to the customer. The only thing the seller has to do is verify the details.
Why Manufacturers Need CPQ
Without control over how proposals are created, your sales team may produce proposals that are unprofessional, poorly organized, and difficult to read. Confused customers may, in turn, be turned off from doing business with you.
With CPQ software doing all the heavy lifting – configuring and pricing products and generating accurate quotes -- your sales team can focus on client needs and relationships with their clients. A CPQ solution accelerates and simplifies all stages of selling complex products, from preparation to closing the deal. Sales reps gain a substantial competitive advantage by eliminating costly mistakes and shortening the sales cycle, which results in improved efficiency and profitability.
Ready to learn more about how Infor CloudSuite CPQ can boost profitability and productivity for your business?