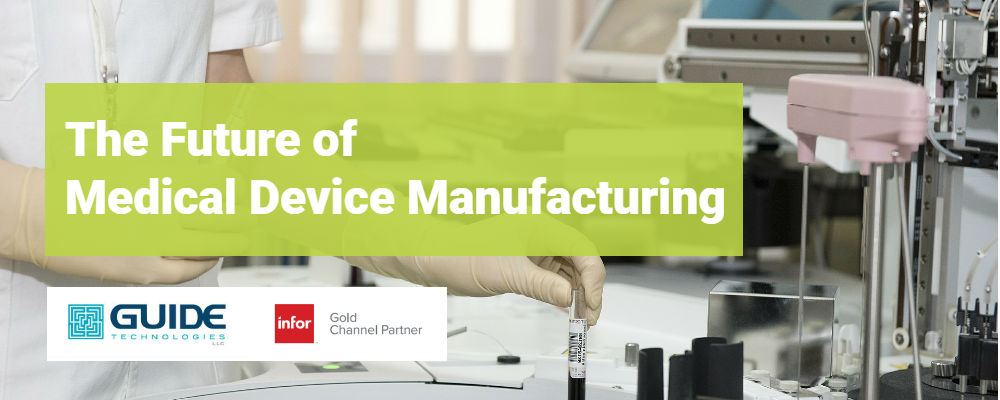 October 30, 2018
The Future of Medical Device Manufacturing
Aging Baby Boomers will require an increasing amount of medical care in the coming years. How can medical device manufacturers control costs and keep up?
The population is aging fast and healthcare market dynamics are changing. Demand is growing, demographics are evolving, and new regulations are shaping how medical products are developed, manufactured, and sold. Medical device manufacturers must remain innovative and adaptable to keep up with the pace of change.
The right technologies can help medical manufacturers prepare for changing Baby Boomer needs while controlling costs and preparing for the future. Enterprise resource planning (ERP) is a comprehensive software solution that includes the specific manufacturing, inventory control, and quality assurance capabilities that medical device and instrument companies need in order to compete and comply in the industry today.
Take advantage of heightened demand
Drive down the cost of doing business
Gain a stronger competitive advantage
Increase agility
Improve collaboration
Support manufacturing excellence
Download this free PDF guide to examine how next-generation ERP is changing the future of medical device manufacturing.
Grow With Guide
Guide Technologies is an Infor® Gold Channel Partner with decades of manufacturing and technology experience. Contact us to start your ERP journey today.