Customer Success Case Study: IDI Composites International (Infor XA Cloud)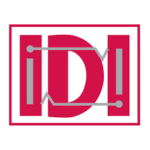 ABOUT IDI COMPOSITES
IDI Composites International is the premier global custom formulator and manufacturer of thermoset molding composites and compounds for OEMs, Tier 1's and molders. With a history of success and growth, the company was founded in 1966 and has its headquarters in Noblesville, Indiana, USA.
IDI offers a wide range of composite products, including sheet molding compounds (SMC), bulk molding compounds (BMC), and several new lines of high performance composites that are manufactured for the most demanding applications. These materials are used in a variety of industries, such as automotive, aerospace, construction, and telecommunications, among others.
In addition to its product offerings, IDI Composites International also provides engineering and technical support, mold design and fabrication, and customized production solutions to meet the specific needs of its customers. The company operates manufacturing facilities in North America, Europe, and Asia.
INDUSTRIES SERVED
IDI customers include OEMs and molding companies. They serve 100's of customers globally in industries including:
Agriculture
Automotive & heavy truck
Construction
Electrical
Energy
HVAC
Healthcare & medical
Marine
PRODUCTS/SERVICES
Formulation and manufacturing of standardized and customized thermoset molding composites
Sheet molding compounds (SMC)
Bulk molding compounds (BMC)
LOCATIONS
North America (Noblesville, IN)
Europe (Vineuil, France)
United Kingdom (Oldbury, England)
APAC (Shanghai, China)
Caribbean (Aguirre, PR)
LATAM (Mexico City, MX)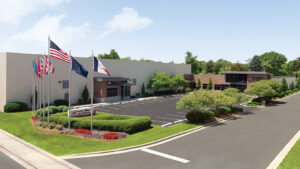 INFOR PRODUCT

BUSINESS CHALLENGES
As any successful manufacturer knows, agility and streamlined operations are an integral part of growth and success. IDI leveraged the power of Infor's XA on-premise ERP for over 16 years and was very happy with the solution. However, the company found that on-site hardware maintenance was labor intensive and costly. On rare occasions, the climate control for their IT room would freeze up during the winter months, thus causing down time that would impact the entire company. So the IDI team sought to explore options that would reduce or streamline such maintenance and mitigate the risk of costly downtime.
In addition, IDI wanted functionality that would keep their system up-to-date automatically. Manual upgrades required substantial resources, including labor, time, and money.

WHY IDI CHOSE INFOR XA CLOUD
After exploring multiple options, IDI ultimately decided to continue using Infor XA. However, they chose to migrate to XA Cloud. They chose XA cloud because it offered a familiar user interface (UI) and user experience (UX) that reduced the time-to-value (TTV) of their ERP upgrade to the cloud.
In addition, they had peace of mind knowing that XA Cloud provides world-class data security, as it is hosted on a secure, proprietary cloud solution built specifically for the IBM I platform. IDI also found great value in the automatic updates of the cloud solution, as its daily and weekly updates eliminated the need for costly manual system updates.
BUSINESS IMPACT

Improved efficiency

Labor-intensive tasks associated with hardware maintenance are eliminated with XA cloud, enabling IDI team members to focus on other mission-critical tasks. XA automates previously manual tasks, thereby improving efficiency.

Reduced IT costs

The IT costs associated with manual updates and hardware maintenance are a thing of the past for IDI.

Robust reporting

Access to real-time data enables robust reporting and actionable insights for IDI that guide nimble business decisions and lend to revenue growth.

Improved data accuracy

XA's automation mitigates the risk of errors associated with manual data entry and hardware maintenance.

Reduced downtime

By moving to the cloud, IDI experienced a 100% reduction in hardware downtime.

Enhanced data secu

rity

The world-class data security of XA's IBM i platform-specific cloud solution provides IDI with peace of mind AND compliance.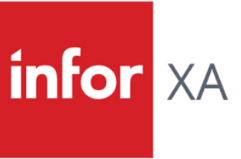 DOWNLOAD THE IDI CASE STUDY