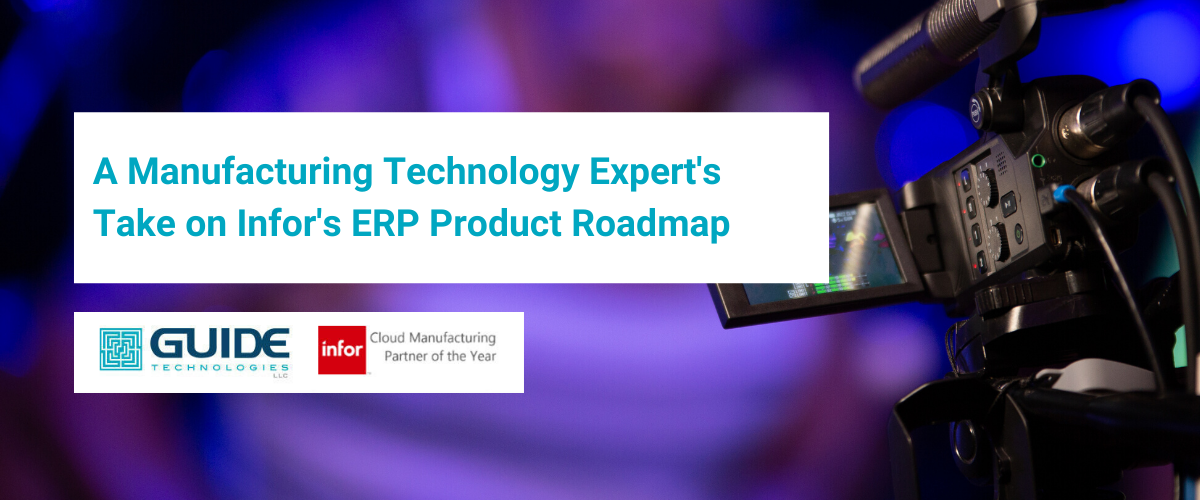 April 01, 2020
A Manufacturing Technology Expert's Take on Infor's ERP Product Roadmap
Third Stage Consulting Group, a leader in the ERP consulting world, recently made a video about Infor's ERP product road-map. The interview features the president of Guide Technologies, Brad Spaits, and Eric Kimberling, CEO of Third Stage Consulting. In the interview, Brad discusses Infor refocusing on its ERP CloudSuites and their core lines of businesses to reinvest what they deliver to their customers.
Brad Spaits took the reins as president of Guide Technologies in September of 2019. He was previously a Regional Vice President for Infor in the Chicago area before coming to GuideTech. All told, Brad has over 30 years in the ERP and enterprise technology industry providing consulting, technology, education, and project management support to manufacturers.
Another point discussed in the interview is the news of Koch Industries acquiring the remaining shares of Infor for about $11-13 billion. With the acquisition, Koch Industries is now less focused on any IPO discussions. Brad shares his thoughts about the investment and the positive impact it will have on manufacturers.