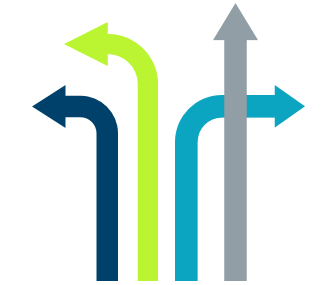 April 29, 2017
Making Better Business Decisions Through ERP Value Discovery
For today's manufacturing leaders to make the best decisions possible, it is essential that they have a clear and complete understanding of the costs and benefits associated with those decisions. As global competition grows, it is more important than ever for businesses to make fact-based, value-based decisions. In the digital age, many of these decisions involve the choice and implementation of ERP software.
To help companies with these decisions, Guide Technologies has developed a Value Discovery method, in which industry-experienced consultants work directly with complex manufacturers to identify, articulate, and quantify the impact of their enterprise software and resource planning solutions. Value Discovery helps manufacturers assess the business value they will achieve with ERP.
Who Does Value Discovery Help?
Value Discovery can help whether or not you are already using ERP software.
If you are not yet using ERP, but want to assess the potential value of using such a system, our Value Discovery will help you do just that.
If you are already using ERP, our Value Discovery will help you Identify and project the untapped business value of your current solution setup.
Value Discovery Process
Guide's Value Discovery is a practical approach that creates a realistic picture of your options and how they will impact the future of your business, both strategically and operationally. Understanding that the true value of enterprise software lies in its outcomes, we seek to find out what matters most — what is the true potential of your business? Our method covers four key areas of assessment and analysis:
1
Industry Benchmark Analysis
Comparative analysis of trends and standards among key business performance indicators. How do you stack up against competitors?
2
Strategic Capabilities Analysis
Identify the key business and operating processes that are central to your strategy. In what areas could you possibly improve?
3
Quantified Potential Benefits
Pinpoint precisely where and how to create added value and improve efficiency in the organization's operations.
4
"What-if" Projected Roadmap & ROI
Quantify the projected, dollarized benefit and performance impact on your business using your actual numbers.
Value Discovery Questions
At the heart of any worthwhile analysis lie the questions it seeks to answer. These are the types of questions a Guide Technologies Value Discovery will answer for your company.
Strategically, will the solution…
…grow and/or protect the value of the business?
…enhance your competitive advantage?
…help to attract and retain top talent?
…adapt and respond to changes and new markets?
…add value to the customer experience?
Operationally, will it…
…grow revenue?
…improve margins
…improve customer service?
…help contain SG&A?
…reduce administrative costs?
…reduce days-in-inventory?
…reduce labor & overhead?
…lower cost-of-goods?
…improve cash flow?
…improve plant equipment utilization?
…help managers make better, faster, and more informed decisions?
These are not simple yes-or-no inquiries. We ask not only if, but how and how much. Then we present our findings to you in a business case showing your own unique what-if scenario using your actual numbers.
Begin Your Value Discovery Journey
The first step toward discovering your manufacturing business's true potential value is a call with one of Guide Technologies' industry-specific consultants. Contact Guide to get started.