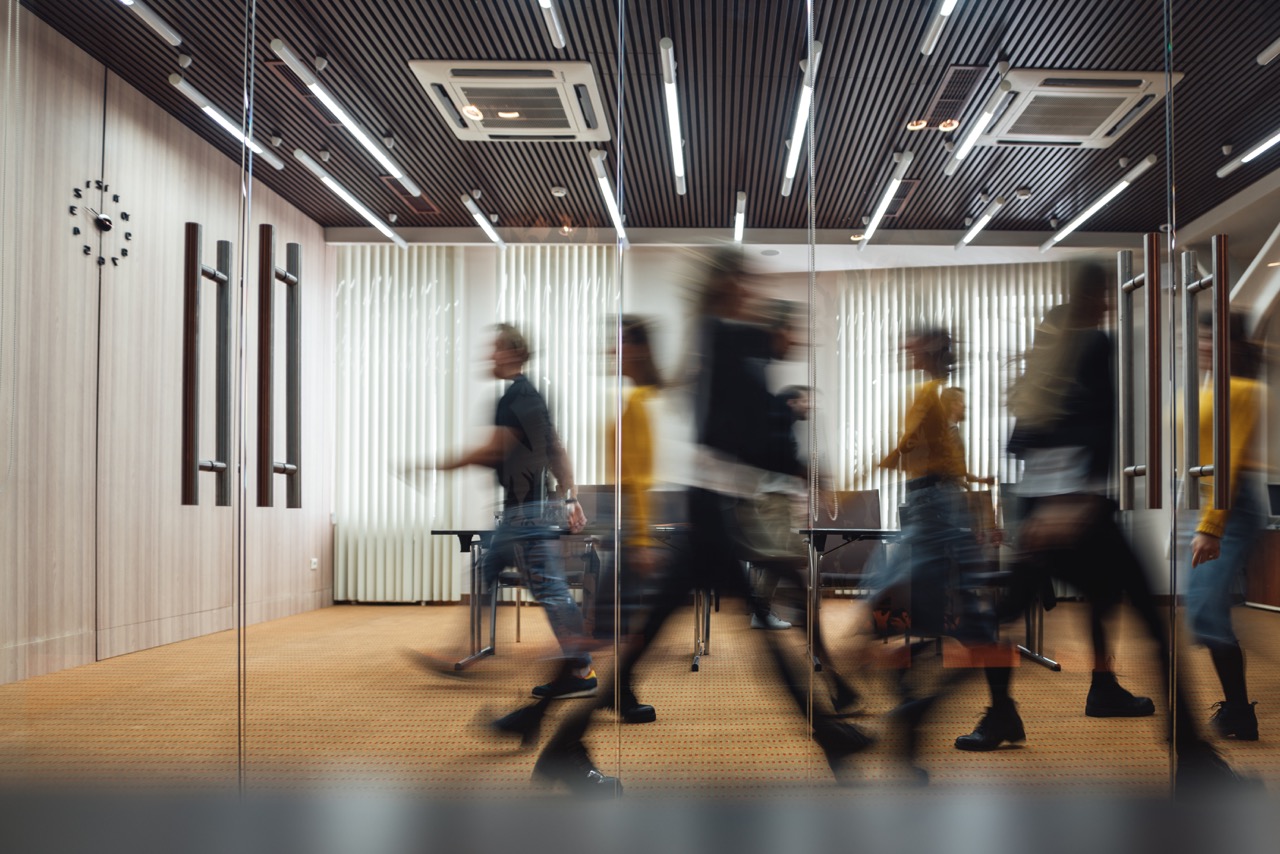 March 12, 2022
Is The Modern Workforce Experiencing An AI Takeover
Machines, both analog and digital, have long been used to assist workplace designers in calculating work outputs and, in some cases, to automate work; now, with the integration of artificial intelligence (AI) tools and applications, some machines are intended to produce unique forms of human intelligence and make decisions about workers themselves. As AI takes center stage, management is utilizing the latest technology in a variety of ways. Data has been gathered, and continues to be gathered, from job seekers' and employees' behaviors over time, including phone calls, computer usage, and swiping in and out with "smart cards".
AI: The Effect on Work and Personal life
Work
Fabric production became more affordable because of automation, which resulted in more consumers and increased demand for additional items. Although the job may have changed, there was no scarcity of work for semi-skilled laborers during the industrial revolution. Software, for example, made sifting through legal records cheaper and faster; as a result, law firms examined more documents and courts granted more and more-extensive discovery requests. Similarly, ATMs reduced the cost of operating bank branches, allowing banks to significantly expand their number of locations. While AI and automation in the workplace may displace certain jobs, they can also assist job seekers to avoid unemployment.
Life
Search Engines - The creation of ranking algorithms is one of the most common uses of AI in search engines. Many search engines employ AI to enhance their algorithms, even though they still need a lot of human labor to create and tweak. This has an impact on the results that show on the first page of an online search, as well as the order in which they appear.

Digital Devices - Digital assistants may be used for a number of tasks including reminders, alarms, media playback, etc. Home automation is a feature that certain digital assistants provide, allowing you to utilize technology to manage your thermostat, lighting, garage door, and other equipment.

Social Media - AI is used by social media sites to improve user experience. Facebook, for example, utilizes machine learning to detect users' faces in photographs and deliver customized information to them. Snapchat overlays filters that move in rhythm with users' faces using AI technology. LinkedIn employs artificial intelligence (AI) to provide career recommendations and contact suggestions to its users.
Medical Devices & AI
AI has become a critical component in making sense of the growing amount of data provided by medical devices. AI is capable of analyzing vast amounts of complicated data in unique ways, discovering new relationships in the data, learning from the data, and improving its performance automatically via 'experience.' Users and manufacturers of medical devices can benefit from new features, new ways to manage doctor-patient interactions, and improved healthcare delivery. 
Guide Technologies offers options for manufacturing businesses in the AI realm. Guide is your business partner for information technology. Guide Technologies provides software solutions for your business. We work with Infor, the third-largest provider of ERP systems in the world. Our specialists can provide the best choice in ERP for your needs. At Guide Technologies, we use AI to our advantage to improve your business. 
At Guide, we have many different industries. These industries include Aerospace & Defense, Automotive & Specialty Vehicles, and High Tech & Electronics Manufacturing. Our Aerospace & Defense industry means you can stay ahead of demands with the top information technology at your disposal. We place the same amount of importance on the rest of our industries. Each one of our industries receives care and dedication from our team. To learn more about what we do or to receive a quote for your business, visit Guide Technologies.