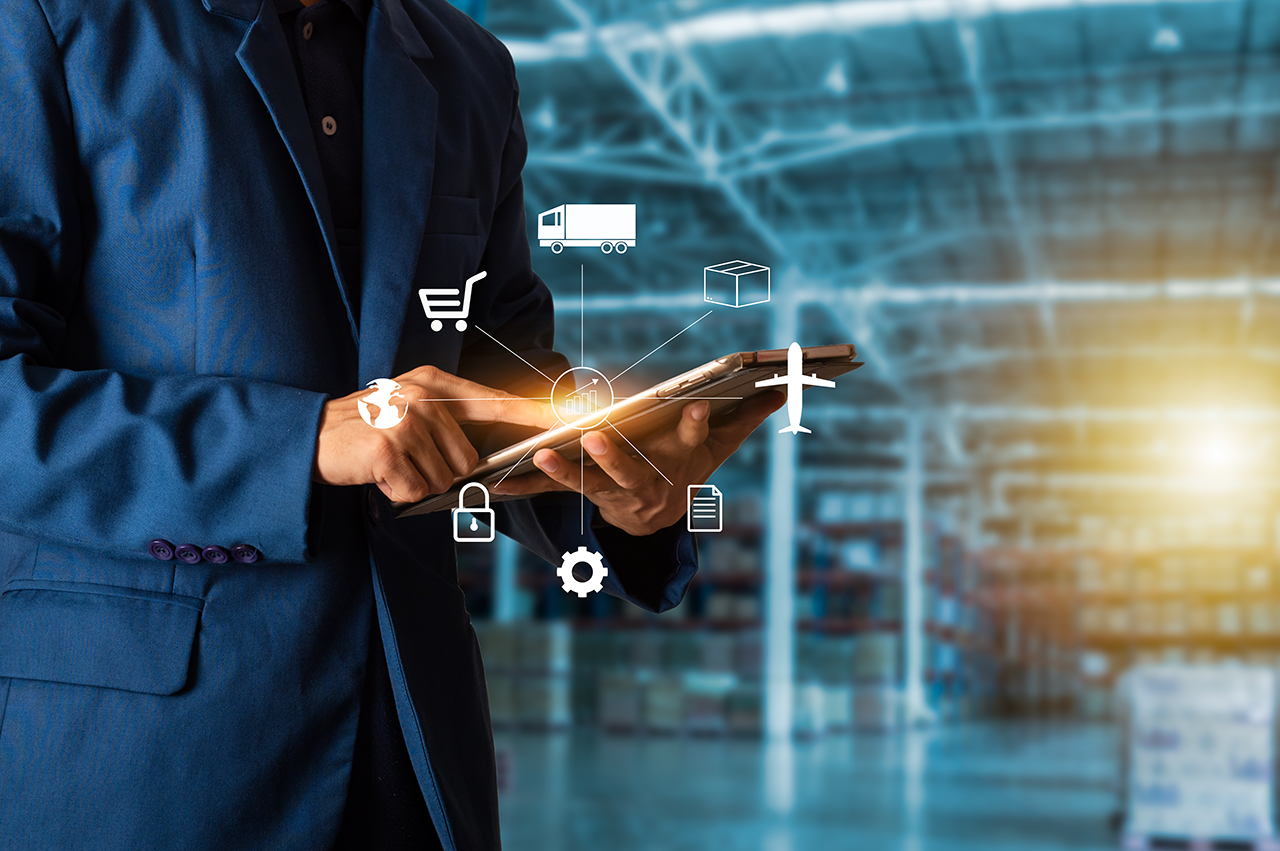 July 27, 2022
How Manufacturers Can Improve Supply Chain Processes
Supply chain processes have many moving parts— effective configuration, monitoring, management, measurement, and more -- and the optimization of each is incredibly important if manufacturing businesses want to succeed and thrive in their respective markets.
Improving these processes and thus increasing manufacturing productivity is easier than you think: implement the right technology that will enable robust monitoring of supply and demand.
Monitor Supply & Demand with Infor SyteLine ERP
Infor SyteLine is an end-to-end enterprise resource planning (ERP) software that offers a complete suite of applications to help businesses manage their operations, including financials, manufacturing, customer relationship management (CRM), supply chain management (SCM), and more. It can be deployed on-premise or in the cloud.
SyteLine makes it easy to monitor and forecast supply and demand. Going beyond the abilities of the typical inventory management software, this smart solution was developed by manufacturing industry experts in such a way that manufacturers can:
Decrease delivery time and increase order accuracy by ensuring each order is suitable for the customer and feasible for production.
Mitigate the negative impacts of shortages due to supply chain delays and minimize excess materials and inventory, allowing businesses to meet demand without expending extra energy and resources.
Streamline and automate the monitoring process of inventory forecasts, safety stock, and more.
Leveraging the features and functionality of Infor Syteline enables manufacturers to operate with increased agility and achieve the following outcomes, all of which increase productivity and thereby drive revenue growth.
Streamline Schedules and Services
To maximize the benefits of quickly and efficiently monitoring demand, manufacturers must update their production schedules as quickly as possible. Luckily, Infor SyteLine streamlines the process of updating schedules, allowing users to provide customers with accurate, real-time estimates.
SyteLine allows users to manage more than just the manufacturing process; it supports the entire product lifecycle from customer engagement, sales, and design and development, to manufacturing, delivery, and post-sale service. The software is designed to help businesses optimize their operations, improve efficiencies, and better serve their customers.
When every part of the customer journey is streamlined, customers are more likely to be satisfied and thus easier to manage—even more so with Infor SyteLine.
Simplify the Supply Chain
Increased productivity in manufacturing comes through visibility and simplicity. By utilizing the Infor SyteLine ERP to simplify supply chain management, users can minimize the errors associated with manual steps and even accelerate mixed-mode production processes. The visibility and automation SyteLine provides will improve morale and supply chain management.
This ultimately results in the ability to deliver more products with fewer resources, reducing costs while capturing more profits. Users may also choose to implement additional, specialized Infor SyteLine modules, like Birst Analytics, to gain increased data visibility and a competitive edge.
Ensure Process Agility
It is not only important for automated processes to maximize efficiency in the current market, but for them to also be able to adapt over time. Infor SyteLine's customizable automation is designed to help manufacturers scale their businesses and better adapt to their market.
Improving automation also aids in the improvement quality management. Offering the advantage of quality management software spanning your entire organization, including incident, audit, and change management, Infor SyteLine ensures issues that arise are optimally addressed or avoided altogether through automated adjustments.
Minimize IT Maintenance
The flexibility of Infor SyteLine's intelligent framework allows manufacturers to tailor the software to their business needs and not the other way around. SyteLine streamlines supply chain processes and complex product configurations for users with one software solution—so ERP system maintenance is minimal and more manageable than ever.
Get Support from a Trusted Partner
When maintenance, optimization, and implementation services are required, businesses should have the support of a trusted partner who knows Infor products inside and out. The award-winning team at Guide Technologies has a wealth of experience helping manufacturing companies implement Infor SyteLine. We partner with our clients to ensure they are fully leveraging the software's capabilities. In addition, we provide ongoing support and training, enabling them to maximize the ROI of their Infor SyteLine investment and reap the benefits of SyteLine for many years to come.