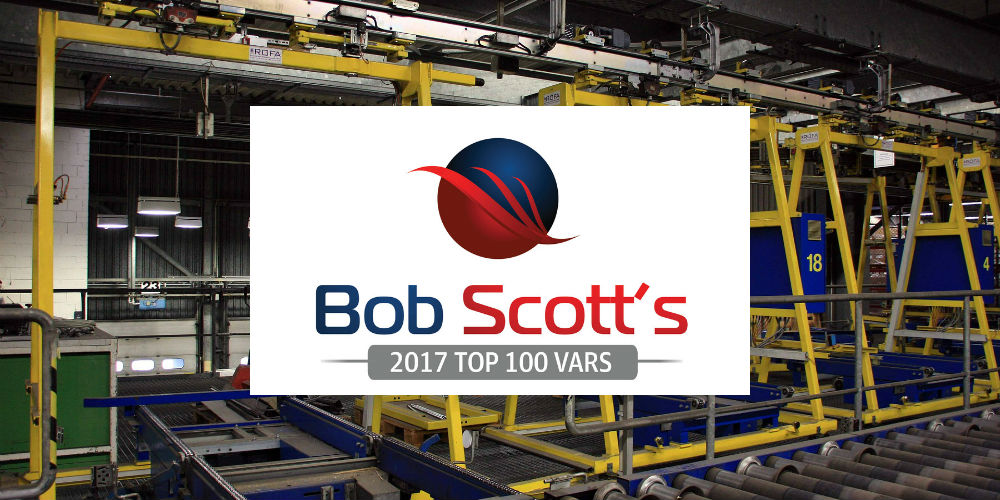 October 12, 2018
Guide Technologies Ranked in Bob Scott's Top 100 VARs for 2017
Time to make some more room in the trophy case. We've done it again!
Guide Technologies has been named to the Bob Scott's Insights Top 100 VARs for 2017. The Top 100 resellers are chosen from organizations specializing in the sale and implementation of Enterprise Resource Planning (ERP) and accounting software.
"We want to congratulate this year's class of Bob Scott's Top 100 VARs," said Bob Scott, executive editor of Bob Scott's Insights. "This selection represents recognition of leaders in this important field."
Guide Technologies has received many awards over the years highlighting our strengths as a company and our success in helping complex manufacturers maximize their technology investments.
"Recognitions like Bob Scott's Top 100 VARs and Infor's Channel Partner of the Year, Regional Partner of the Year, and Circle of Excellence are not the exception for Guide. They are the norm, and they have set a standard of excellence that we push ourselves to uphold," said Fred Cramer, President of Guide Technologies. "I am very proud of our team for this award, and I hope they feel proud, too."Bob
Scott has been informing and entertaining the mid-market financial software community via his email newsletters for 18 years. He has published this information via the Bob Scott's Insights newsletter and website since 2009. Selection for Bob Scott's Top 100 VARs is based on annual revenue generated by each reseller.
A special report that includes names of the organizations selected for this year's Top 100 list, ranked by revenue, is downloadable at http://www.bobscottsinsights.com. The report is made possible by the continued support and cooperation of Bob Scott's Insights readers and sponsors: Acumatica, Avalara, and NetSuite.
As wonderful as it is to be recognized within our industry, we know that the best measure of success is client satisfaction. Visit Our Clients to learn more about the companies Guide Technologies works with and read their stories of success.