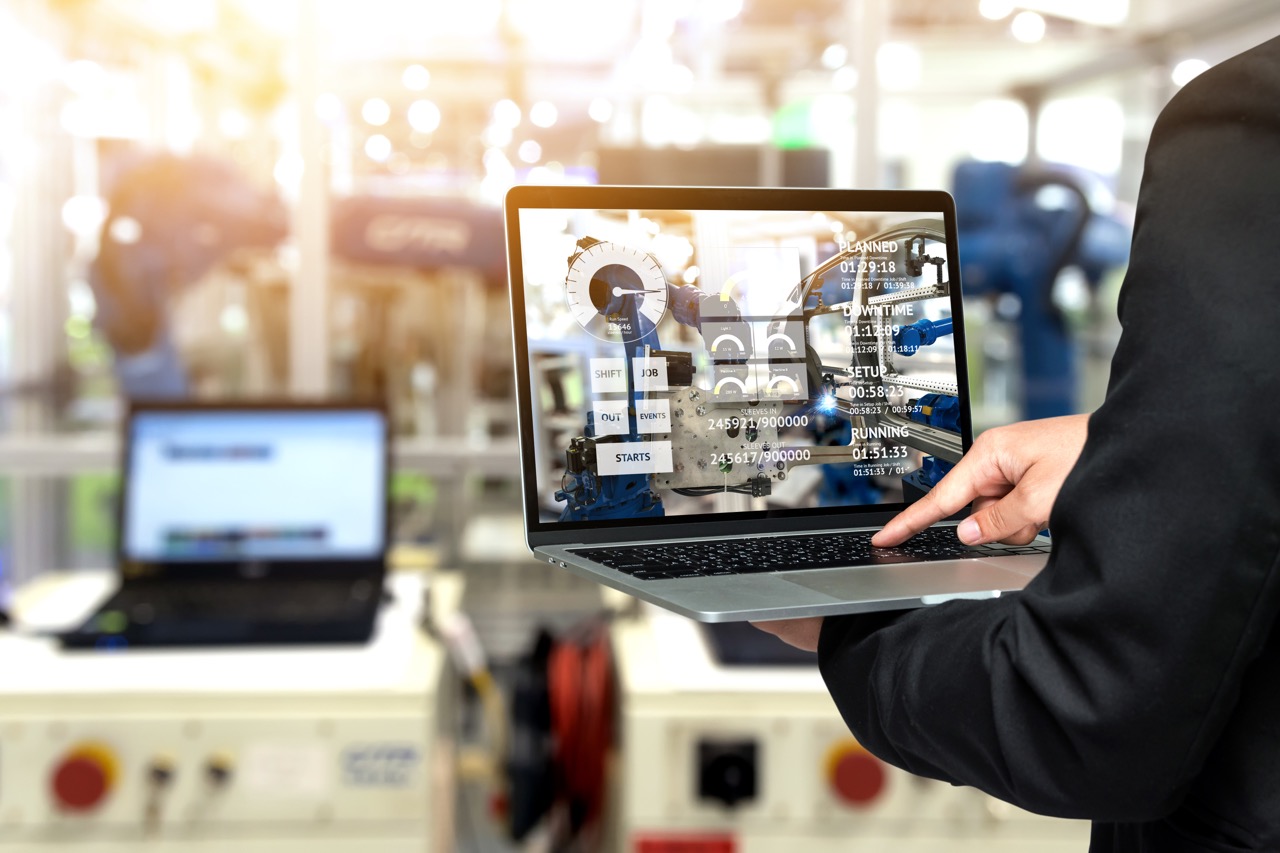 March 05, 2022
Digital Transformation and Manufacturing: What to Know
The term "digital transformation" refers to a broad corporate approach that may be applied to any industry. Traditional business difficulties are solved, and new possibilities are created thanks to digital technology. In manufacturing, digital transformation refers to the use of technology to enhance revenue, lower costs, and improve quality. Depending on the functions being changed and the challenges and opportunities being addressed, these methods might take many different shapes.
What does the term "digital transformation" mean in the context of manufacturing?
Integrating digital technology into processes and products to improve production efficiency and quality is what digital transformation in manufacturing entails.
Manufacturing's digital transformation focuses on:
enhancing operational efficiency while lowering expenses.
Ensure that manufactured goods are of high quality.

responding more quickly to changing market conditions and client expectations. 
What is the significance of digital transformation in manufacturing
Organizations that go through digital transformation reap a slew of rewards. There are environmental and social advantages in addition to financial and corporate rewards, making the change necessary to remain viable and competitive.

Manufacturers can produce higher-quality products with more sensors, automated testing, and quality control throughout the manufacturing process. 

Organizations may use hyper-automation to eliminate human mistakes from their production processes. Hyper automation is artificial intelligence (AI) used to augment human behavior. 

As customers want more environmentally friendly activities, technology advances to meet their needs. Machines that are monitored and controlled by artificial intelligence (AI) are more efficient and use less energy. A reduction in material usage is typically accompanied by a gain in efficiency. Less resource use is extremely beneficial to the environment. 

Connected machinery provides producers with a number of advantages, including the ability to diagnose issues before they occur and schedule repairs during downtime to increase production.
A customer-centric firm can benefit from an agile manufacturing process. Production lines may be directly changed by using data-driven production gear that recognizes and applies customization settings.

While operations are resilient, adaptation is critical for long-term success. To stay ahead of the competition, manufacturers must be able to foresee and adapt to obstacles. Manufacturers may benefit from digital technology by utilizing flexible automation and operating remotely.
Barriers to digital transformation

Managing Employee Reluctance to Change During Digital Transformation

Create a digital transformation strategy for the entire company.

Identifying the Expertise Required to Lead Digitization Projects

Allowing organizational structure to determine your digital future

Managing your budget
Guide Technologies & Digital Transformation

In the industrial business, an ERP system is a critical step toward digital transformation. Overall, expenses and revenues will be reduced by automating procedures and gaining greater insight. Implementing a complicated corporate information management system on the scale of an Infor ERP system necessitates a great deal of expertise and years of hands-on experience. We consider a successful system critical to your business. Such a project impacts every significant business function. A seasoned partner, such as Guide Technologies, has the skills and understanding to assist you in implementing ERP successfully.
In the field of artificial intelligence, Guide Technologies provides choices for industrial companies. Guide is your business partner in information technology.For your business, Guide Technologies offers software solutions. We collaborate with Infor, the world's third-largest ERP system vendor. Our experts can recommend the best ERP solution for your requirements. At Guide Technologies, we employ artificial intelligence (AI) to help you grow your business.
We offer a diverse range of industries at Guide. Aerospace & Defense, Automotive & Specialty Vehicles, and High Tech & Electronics Manufacturing are among these industries. With top-of-the-line information technology at your disposal, you can stay ahead of the curve in our aerospace and defense business. The rest of our industries receive the same level of attention. Our staff treats each of our industries with respect and attention. Visit Guide Technologies to learn more about what we do or to get an estimate for your company.