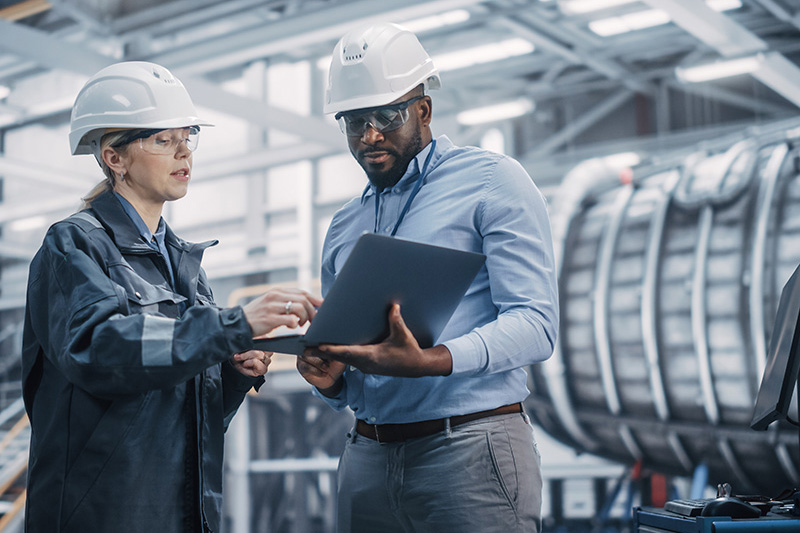 November 09, 2022
A&D Manufacturers Rise Above Compliance Challenges with CloudSuite Industrial's Enterprise Document Management
Infor's CloudSuite Industrial (CSI) ERP Enterprise Document Management System (EDMS) is a centralized storage system for managing all digital and scanned documents required to support the aerospace and defense (A&D) industry's complex regulatory environment. Like most companies, A&D suppliers require an EDMS to store sales, operations, marketing, legal, quality, and engineering documents but with tighter controls. CSI's EDMS is a powerful tool to maintain compliance, foster collaboration, improve efficiencies, and reduce waste.
EDMS Is Essential for A&D Manufacturers
For A&D manufacturers, compliance requirements are greater and potentially more impactful in comparison to other industries. The latest AS9100 revision traceability, document control, and record-keeping requirements along with the requirements of the International Traffic in Arms Regulations (ITAR) provide for a very complex regulatory and quality environment. Auditability and transparency are intentionally built into many US Department of Defense standards, such as the Defense Contract Audit Agency (DCAA) and the Truth in Negotiations Act (TINA).  Few other environments can match the stacking of compliance requirements.
Non-compliance penalties can be devastating for A&D. In fact, violations of the United States International Traffic in Arms Regulations (ITAR) or Export Administration Regulations (EAR), can result in fines of up to $1 million and 20 years in prison for each violation.
Opportunities for violations are many in this environment. For example, under the EAR, all commodities "greater than 10% U.S. content in embargoed destinations and greater than 25% U.S. content in all other countries" are considered "U.S. subject to export controls."  The inclusion of even one ITAR-controlled article would place the entire downstream product under U.S. jurisdiction. 
Many advanced manufacturing companies have multiple levels of bills of materials (BOMs). Each level has different workflow and control needs across different customers and suppliers. Maintaining well-controlled documentation at every level and every step of the process is key to compliance. Without it, there may be a ticking time bomb hidden somewhere in your BOM. For this reason, A&D manufacturers need a sophisticated record-keeping system to match the complexities of the requirements. Not all document Management systems are created equal.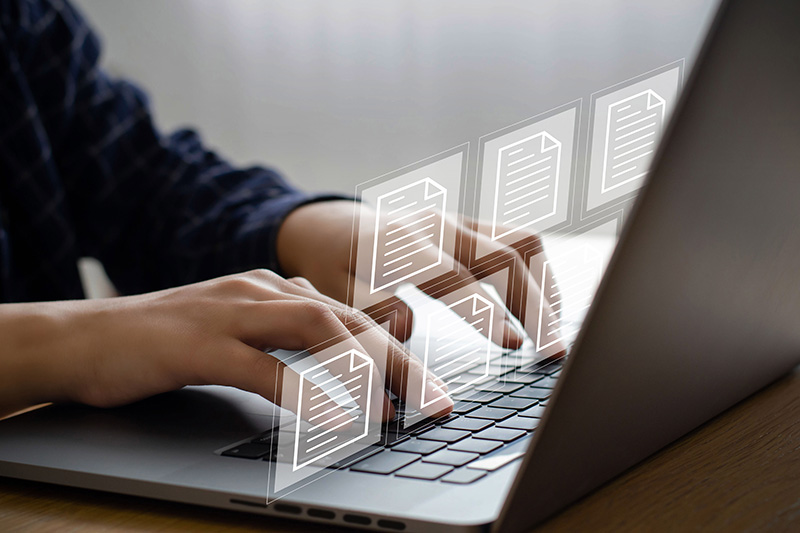 Document Management Options for A&D Manufacturers
Depending on the maturity of a company's business processes, these are the various methods used to store documents and tackle compliance challenges.
1. Manual Document Management
The simplest method is manual. This method does not utilize any document management software tool to store documents but keeps them in their physical form. Generally, local computers and shared drives would act as the primary storage for digital documents, but a physical hardcopy is not unusual. By nature, a manual system creates serious control issues due to the lack of centralized storage and automated governance processes.
2. Cloud-Based Document Management Software
The only difference between manual and cloud storage methods is the type of storage used.  A cloud-based service like Dropbox or OneDrive replaces the physical onsite hardware. This might help prevent data loss and provides portability between devices but can face control and compliance issues as the processes remain manual.
3. Standalone Document Management Systems
Standalone document management software such as Microsoft SharePoint is the primary storage method for most businesses using this method. This method solves challenges such as document control, as control procedures can be built into the system. However, it is not tightly integrated with ERP transactions.  The linkage between the two systems relies again on manual intervention to tie the systems together.
As a result, a lot of time is required to enter details to associate documents with transactions usually with an ad-hoc naming strategy. Additionally, the ad-hoc nature of this scheme can create compliance violations and challenges in finding documents quickly without manual intervention.
4. ERP Document Management System
ERP Document Management consists of two main databases or components. The first component is a document repository that stores documents in binary format. The other part stores contextual information, also called metadata. This helps associate the document with the source transaction, making it easier to find. This metadata is also useful for implementing document bundling and delivery.  Due to the EDMS being embedded in the ERP system itself, linkages between documents and transactions are automatic.
CSI's ERP Document Management Facilitates Administration and Compliance
CloudSuite Industrial's ERP document management offers multiple benefits that other document management options do not, such as:
Optimized Collaboration
Whether you are collaborating with external partners or communicating internally, you may need to share large amounts of documents. If you're using DropBox or SharePoint methods that don't have transactional correlation, documents can get mixed up. A mix of documentation and ad-hoc approaches can lead to costly errors and compliance issues. For example, if your supplier delivered the wrong part because you gave them the wrong version of the design, they may charge you for your negligence. Losses at customers and suppliers can be visible, but waste by internal teams can go unnoticed.
Internal issues don't end there. If you give the production team the wrong version, they may run production on the wrong parts or spend time configuring the wrong tools. Most companies see the root cause of such conflicts as a lack of training and attitudes among their employees. In fact, it is due to the lack of a centralized document management system that automatically automates these processes.  CSI's EDMS becomes the single source of truth for all your document traceability.
Continuous Control Monitoring
When working with documents ranging from proposals to confidential documents, each party needs the appropriate level of access. Document management software such as SharePoint and DropBox can claim to offer robust control. However, the problem with such systems is the decentralization of control. So unless both sources point to the same database, having multiple permissions can be a problem. In a real-world scenario, your siloed document management software might allow access to documents for transactions they are restricted from seeing in the ERP.
To prevent the unintentional disclosure of confidential documents, it is useful to have centralized access control provided by CSI's embedded EDMS.  This allows continuous control monitoring that enables employees to address and mitigate operational risks before regulators or customers are involved.
Improved Compliance
If a step in the process requires document release or release control, regulators may impose penalties for lack of due diligence. In addition to the need for centralized administration for Sarbanes-Oxley (or SOX) compliance, some workflows may require electronic signature capabilities. Built-in controls are essential for ongoing compliance.
Without them, compliance overhead adds an unnecessary administrative burden. CSI's EDMS makes it easier to comply with regulatory agency rules without undue overhead. According to Quality Magazine, A&D companies that had "end-to-end visibility into quality across the value chain" improved product compliance by 3%.
Greater Traceability
Faster traceability improves the customer experience, increases product margins, and improves team morale. Let's look at a customer experience example. We can all agree that the faster a customer service representative can resolve a problem, the happier the customer. If you have siloed systems with no transaction correlation, CSRs will need to manually cross-reference the transaction in the stand-alone document management system increases the time to resolve issues.
CSI's EDMS provides end-to-end traceability of customer interactions with associated physical documents. Streamlined processes with a centralized view of documents linked to customer and supplier records enhance the customer experience, lower product costs, and lead to better employee morale. Greater visibility into Material Management and Accounting functions makes Defense Federal Acquisition Regulation Supplement (DFARS) compliance easier as well.
Automated Workflows
Like every other manufacturer, A&D firms' documents go through several stages, growing the list of associated transactions. For example, you can start with an opportunity that has an associated line item quote document. Follow-up documents might include technical documents, marketing materials, packaging drawings, parts lists, and invoices.
These stages can include business rules that require documents to go through a series of approvals before they can be released to customers. Additional restrictions may include obtaining an approved contract from the customer before starting production or a project.
Standalone document management software requires ad-hoc manual processes to manage these workflows across multiple systems. CSI can automate and force the required workflow steps, ensuring compliance.
Document Change Management
Documents evolve with the process and may include multiple revisions. To make sure the intended version is being used, you need to maintain a version history. The inability to track versions and changes can lead to conflict within the work team, leading to chaos and inefficiencies.
CSI offers the possibility to manage changes using functions such as check-in, check-out, and changelog.  Every team member can then work from the same document revision alleviating some of the stress of a fast-paced, evolving product environment.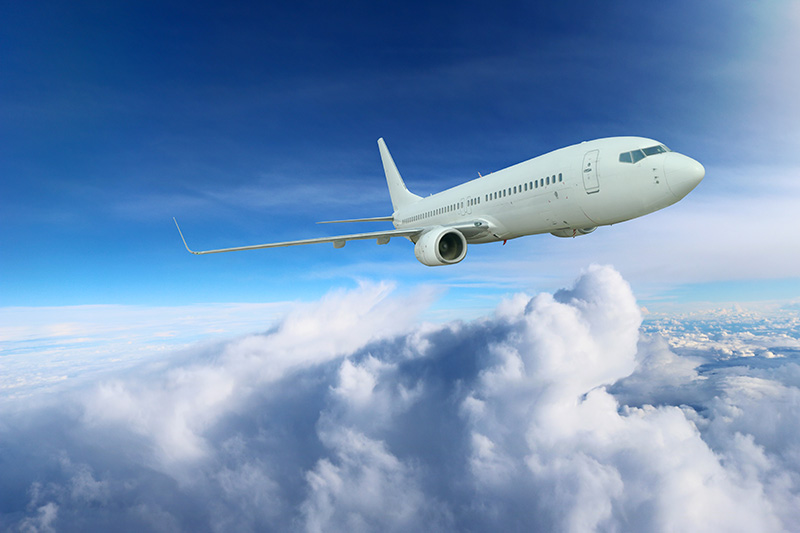 Rise Above Compliance Challenges with CloudSuite Industrial ERP & EDMS
Compliance and quality control strategies are most likely to be successful when there is a single system of record that motivates the company around shared goals. Consolidating multiple legacy on-premise systems, ERP, and Document Management, into a single, unified cloud system makes more business sense than trying to cobble together multiple and disparate legacy systems. This is especially true in the AS9100 and ITAR-compliant environment.
A&D manufacturers derive the most value from their compliance and quality management systems when the processes extend to both customers and suppliers.  Compliance is a collaborative effort, and the best A&D companies are adept at creating and maintaining synchronization between compliance, quality control, and manufacturing operations. Infor CloudSuite Industrial gives A&D manufacturers the tools to do that.
Ready to learn more about CloudSuite Industrial, its powerful EDMS, and how this dynamic duo can help your A&D manufacturing operations mitigate risk and ensure compliance? Schedule a chat with one of Guide's manufacturing ERP experts today.