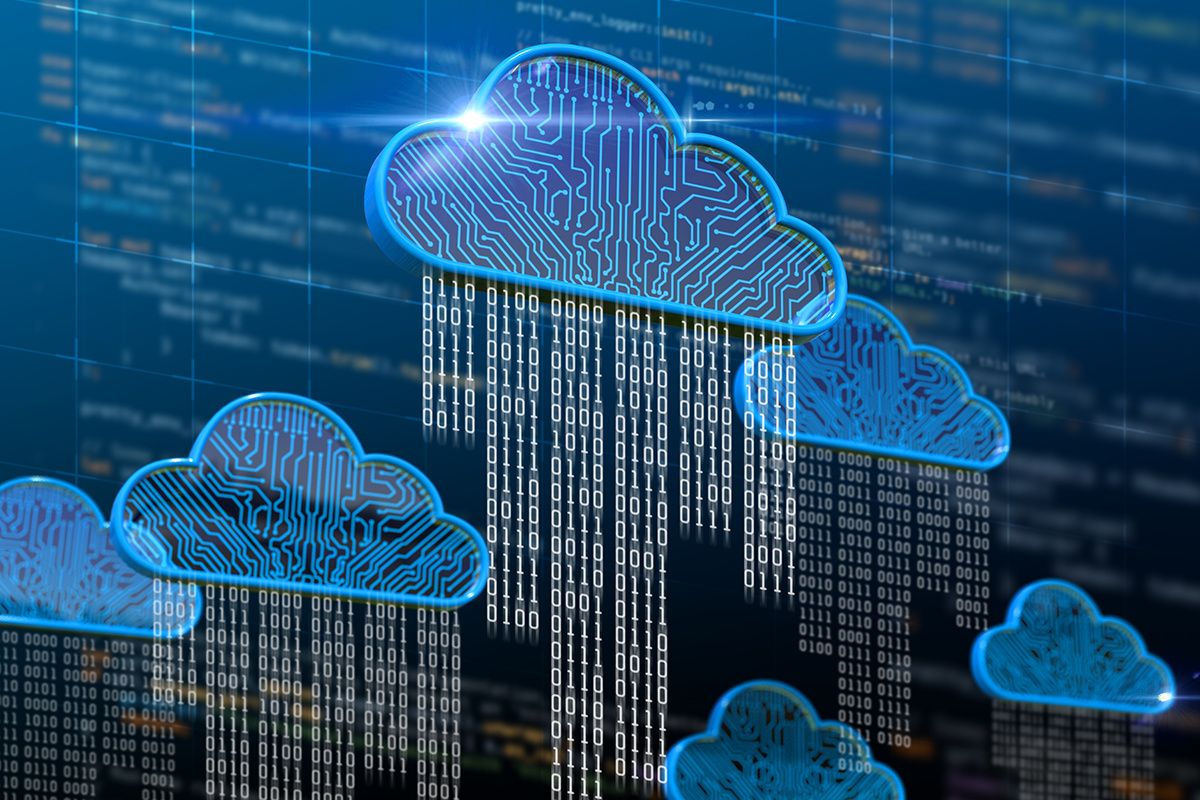 August 25, 2022
6 Questions to Ask Before Moving to a Cloud-Based Manufacturing ERP
EMBRACING DIGITAL TRANSFORMATION & INDUSTRY 4.0 TO STAY COMPETITIVE
Industry 4.0—technologies such as Internet of Things (IoT), cloud computing, analytics, artificial intelligence, and machine learning-- is revolutionizing the way manufacturers do business. In order to stay competitive, many manufacturers are choosing cloud-based manufacturing ERP solutions that leverage Industry 4.0 technologies.
However, such digital transformation is not to be taken lightly and requires substantial planning and resources. Whether you are a manufacturer seeking to transition to the cloud from an on-premise ERP solution or you are seeking to implement a brand new cloud-based ERP system, here are 6 questions your team should ask before moving your manufacturing ERP to the cloud.
ASK THESE QUESTIONS FIRST
1. Is our organization ready for the cloud?
As you embark on the journey to cloud adoption, it is important to gauge your business's level of cloud readiness. Moving to the cloud obviously entails changing the technologies you are using. But are your people and processes ready for the changes associated with the big move?
Every department from IT to sales will need to adapt and change with changing technologies, and companies can facilitate the transition for employees with proper planning and communication. Therefore, identifying what process improvements and team member training will be required in preparation for cloud adoption—and communicating these companywide--will greatly improve your organization's cloud readiness AND chances of a successful migration.
2. Do we have a trusted technology partner with manufacturing expertise?
Perhaps you have an IT department and think they will handle the bulk of your move to the cloud. However, think again. Your IT department, as talented as they may be, may not be experts in your chosen cloud solution, especially if they are accustomed to an on-premise solution. In addition, they may not have the experience of numerous large-scale migrations under their belts. If this is the case for your business, you will want to secure the services of a technology partner with manufacturing and product expertise.
Investing in the right partner will not only save time and money during the initial implementation phase but throughout the life of your chosen ERP solution. A partner will ensure your cloud-based manufacturing ERP is configured to suit your business's specific requirements and continue to ensure the system is consistently optimized as your company grows. In addition, a partner's expertise will prove invaluable when it comes to properly migrating your valuable data to the cloud. 
As you transfer infrastructure, services, and applications during the cloud adoption process, a partner with experience in the new infrastructure, manufacturing operations, and organizational change will greatly reduce the chances of a failed implementation AND the burden on your IT resources.  

3. How can we maximize our technology investment?
Migrating to the cloud is by no means a small investment, especially for small and mid-sized manufacturers. But migration is, in fact, an investment: a long-term and worthwhile investment that has the potential to increase profitability and productivity for your manufacturing business for years to come.
Choosing the right ERP and associated products for your business's needs will help maximize your investment. As you seek out options for a cloud-based ERP, understanding the following factors of each product you are considering will help you maximize your technology investment as well:
Total cost of ownership (TCO)
Flexibility (personalization, extension, and customization options)
Core product features and functionality
Infrastructure security
Business collaboration and analytics capabilities
4. Do we have a clear strategy for cloud adoption?
Another way to maximize your technology investment is to have a clearly defined and well-communicated plan for cloud adoption. What is your purpose for moving to the cloud? Manufacturers should have a clear strategy and associated tactics in place prior to launching the cloud adoption process. A clear strategy and budget are the foundation upon which all other decisions will be based throughout the transition.
Business objectives for so many manufacturers today entail embracing innovation and adopting new technologies to remain competitive, increase profitability, and improve productivity. Let your business objectives guide your strategy.
5. How long will the data migration process take?
Determining how long the data migration process will take is an integral part of planning for cloud adoption. You likely have massive amounts of data, the migration of which will require substantial resources.  Creating a detailed plan that includes a budget, priorities, milestones, timelines, and resources required will help you gauge the time it will take to migrate data, shorten this amount of time, and minimize operational disruptions.
6. How will we work through the challenges associated with cloud adoption?
The benefits of cloud adoption far outweigh the challenges. Cloud computing will ultimately make your business more agile and efficient. It has the potential to help improve customer service, increase production, reduce labor costs, and diversify revenue streams.
However, arriving at such agility and efficiency will not be without its challenges. Therefore, be sure to have a clearly defined plan for working through some of the most common challenges associated with cloud adoption, including:
Reluctant decision-makers
Infrastructure not ready
Untrained staff
Limited funds/budget
Possibility of failed adoption in the implementation phase
ANSWER THESE QUESTIONS FOR SUCCESSFUL DIGITAL TRANSFORMATION
Once these questions are addressed with the development of a concrete cloud migration plan, you will have more clarity and confidence about whether or not to proceed with transitioning your existing ERP solution to the cloud or choosing an entirely new cloud-based ERP system. Having the help of a trusted technology partner (question 2) will certainly make answering the remaining questions much easier. A partner with expertise in implementing and optimizing manufacturing ERPs will better understand the intricacies and requirements of manufacturing operations and therefore be able to ask the right questions and suggest optimal solutions.
As an Infor Gold Channel Partner with extensive expertise in Infor manufacturing solutions, Guide Technologies offers consulting services that have helped hundreds of manufacturing companies answer these questions and establish and execute successful cloud migration plans. In addition, Guide empowers customers to maximize their technology investment by providing manufacturing ERP solutions that are reliable, flexible, and proven, as well as a proven implementation methodology resulting in 95% of our implementations occurring on time and within budget.
In response to question #2 above, if you are interested in learning more about migrating Infor SyteLine or Infor XA ERP systems to the cloud, you DO have a technology partner with expertise in these solutions. If you are thinking of transitioning to Infor cloud-based ERP systems from a legacy system or implementing a brand new cloud-based ERP, you also have a partner. Contact Guide Technologies today to discuss your options, let us help you answer these questions, and develop an effective cloud migration plan for your manufacturing business.