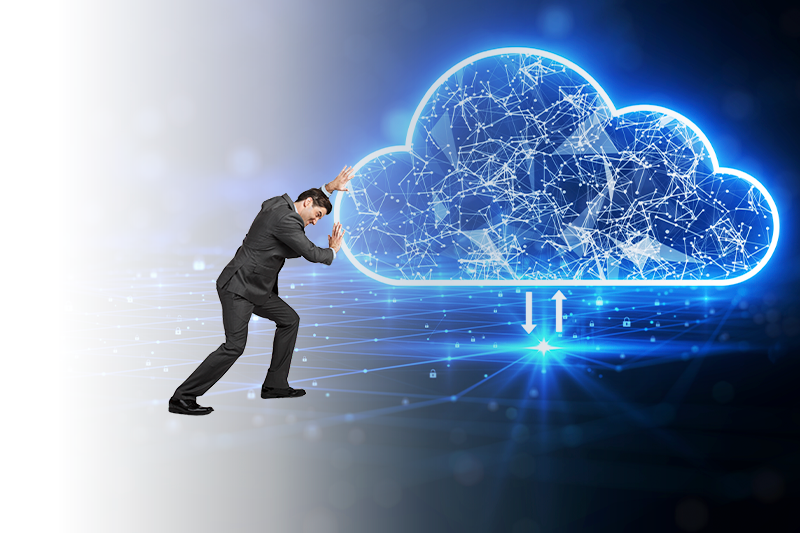 March 13, 2023
5 Reasons Manufacturers Resist ERP Cloud Migration
For many manufacturers, an on-premise enterprise resource planning (ERP) solution has been the cornerstone to their businesses' success and has likely been in place for years, if not decades. The prospect of migrating data, systems, and processes that are engrained in a company's DNA from physical servers to the cloud is daunting to say the very least.
If you're a manufacturing professional involved in the day-to-day technology operations of your business, and your business is not using a cloud-based ERP system, you have likely been involved in conversations about and audits of your existing technology. Perhaps the idea of moving your on-premise ERP solution to the cloud has been discussed but never considered a viable option. But why not?
Below are 5 of the most common reasons manufacturers resist ERP cloud migration.
1.     Data Security Concerns
Manufacturing companies often deal with sensitive data related to their operations, such as product designs, production processes, and customer information. They may have concerns about the security of their data in the cloud, particularly when it comes to issues such as data breaches, data loss, and data privacy.
2.     Reliability and Uptime
Manufacturing companies rely heavily on their ERP systems to manage their operations efficiently. They may have concerns about the reliability and uptime of cloud-based ERP solutions, particularly if they have experienced issues with downtime or slow response times in the past.
3.     Integration Challenges
Manufacturers may have complex IT infrastructures that include multiple systems and applications that need to be integrated with their ERP systems. Migrating to the cloud can create integration challenges that may require significant time and resources to address.
4.     Cost
Migrating to the cloud can be a significant investment for manufacturing companies, particularly if they have heavily customized on-premise ERP systems. They may be concerned about the cost of migrating to the cloud, as well as ongoing maintenance and support costs.
5.     Lack of Control
With on-premise ERP solutions, manufacturing companies have complete control over their systems and can make changes as needed. They may be concerned about losing control over their systems with a cloud-based solution, particularly if they are using a public cloud that is managed by a third-party provider.
To Migrate or Not to migrate? 
If you have resisted cloud migration for any or all of these reasons, you are not alone. They are all valid reasons. Whether you are considering migrating to a cloud-based ERP solution or you choose to stay right where you are, on-premise, your business's success rests on scaling appropriately in order to remain competitive.
Understanding the benefits of both cloud-based and on-premise solutions, conducting a cost-benefit analysis of these options, and leveraging whatever ERP solution (and location) you choose will ensure optimal performance and maximum return on investment (ROI) for your technology investment. In our next post, we will discuss how to overcome the challenges of ERP cloud migration and provide solutions that may just make the prospect of migrating your manufacturing ERP to the cloud a little less daunting.
WHY INFOR XA CLOUD?
Are you a current XA user and considering migrating to XA Cloud? You know the reasons your business may be resistant to cloud migration. But also explore the reasons so many Infor XA customers choose to make the jump to the cloud.