"ATx unlocks the mystery that is the ERP database. ATx is the missing link when it comes providing data to a BI front end tool."
  - Shane Barger, Guide Technologies VP of Consulting Services
"ATx and Birst provide a huge competitive advantage over other standalone BI tools. Having the ERP data model at your fingertips allows for fast creation of metrics, KPIs and dashboards that provide business value in the shortest amount of time possible."
  - Brad Spaits, Guide Technologies President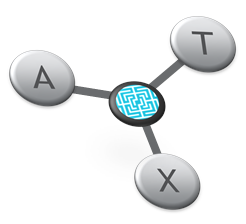 Related Infor Applications
+ All ERP Modules including but not limited to Sales/Marketing, Production, and Finance
+ Lead to order, Order to cash, Procure to pay
+ Business Intelligence / Dashboards (Birst)
BUSINESS ISSUES
You need to "see" your business at a glance, in real time to make informed decisions from throughout the organization. You have taken the first step in answering solving this business issue and purchased a BI tool such as Birst. Your team is excited and the request for dashboards and charts from every department are pouring in. Great! Now you quickly realize that:
Your ERP is transaction based and not conducive for BI Analytics.
Your ERP has the "data" but BI needs that data summarized in a star schema format to feed "dashboards".
Your BI platform may have the ability to read ERP databases, but ERP databases are not pre-built into the BI platform.
Think about when you purchase Excel, it does not come with "standard" spreadsheets, users create them. Business Intelligence (BI) software such as Birst is similar to Excel, here's how:
BI (Birst) comes with the ability to read databases, but ERP databases are not "pre-built" into the program (just as spreadsheets are not built into Excel).
Integration results are based on the knowledge of your ERP database, how you link it to BI (Birst), and the development skills of the user.
You either need a technically skilled user to create the necessary data schemas to correctly convert data from ERP to BI software or you need toolkit, enter ATx.
HOW IT WORKS
ATx "creates" the interface from the ERP transactional database to BI (Birst) star schema.
The IDF interface has already simplified thousands of database files & fields into user "objects".
ATx "reads" your ERP objects & auto-create the star schema for BI (Birst).
Star schema is the definition of the links that combine multiple files & fields into usable objects for BI (Birst).
BI software (Birst) cannot read IDF objects, it must use the source data files defined by the star schema.
ATx reads the IDF objects & converts the definitions to usable star schema.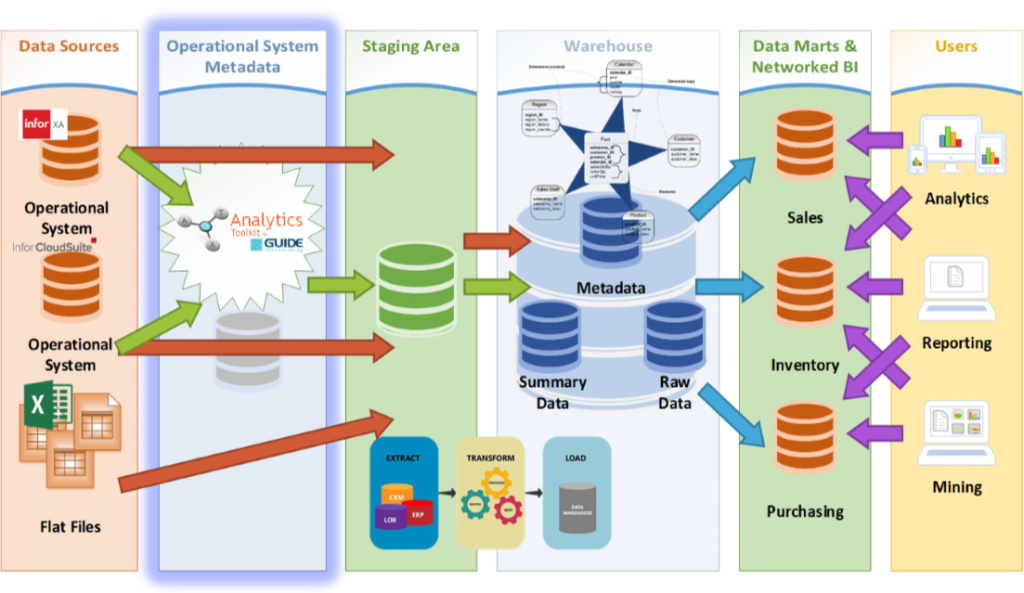 BENEFITS
ATx converts Infor IDF objects to BI data for users.
ATx is a tool for all Infor IDF-based ERPs (XA/LX/S21).
ATx includes pre-built dashboards.
Eliminates need to create star schema, saving 100s to 1,000s of development hours.
75% reduction in query development time when building custom analyses.
Provides a query for every IDF business object, all relationships built and code files resolved.
Custom integrator business objects included.
Start modeling (building dashboards) in BI (Birst) within days of implementing ATx.